Video Shows Snow, Low Lying Fog and Flame FX at the Happiest Place on Earth that we provided for a Video Shoot.
It's snow machine season, seen is a snow zone with T 1500's .
Zigmont Magic F/X is a very specialized company and a Special Effect Specialist ready to provide your event with Live Spectacular Special Effects, Professional Fireworks Display, Indoor Pyrotechnics Effects, Dragonfly Propane Flame Cannons, Cryo CO2 jets, Low Ground Crawling Smoke, Geysers Water Cannon Effects, Bubbles Machines, Flogos, Confetti & Streamer Cannons, the Ultimate in Artificial Snow Decor Dressing and Snowmasters Fake Snow Machines for Events and Snow Machine Rentals. Services in Tampa - Orlando Florida and through-out the entire USA with worldwide service's available. Performing our special effects internationally in 17 countries and have thousands of events for Corporate Industrials, Films, TV, Movies, Theater Productions, TV Commercials, Professional Sport, Malls , Private Parties and Theme Parks.
A Professional special effect supervisor and special effects technician for 20 years, we have credentials and the experience to make the FX magic happen live at your event. Zigmont Magic FX Inc is a full service special effects company with the ability to present whatever special effect you're needing. We have 250+ You Tube steaming videos to see our work and hundreds of photos of past jobs.
Call us and our friendly and knowledgeable FX experts will help you now @ 813.689.6269 Tampa Florida
Special Effects Fake Snow Machines That Will Wow Any Audience
Snow Falling Displays with Realistic Simulated SnowFlakes
Snowmasters Artificial Evaporative Fake Snow Machines ™ SnowFall Events
Ask about our Magic FX Bubble Zone Events
Confetti and Streamers cannons for an event in Florida, We have the largest supply of confetti cannons.
E-Mail us for information zigmont@effectspecialist.com
Magic F/X where the Shooter is the owner of the company is on site to insure a top quality display as the effect specialist. Magic F/X provides full service Fireworks Display, Pyrotechnics Snowfall and Hollywood Movie style special effect snow live on your stage indoor or out. Providing visual special effects and physical special effects for over 20 years. We will help you understand different firework proposals. All displays are at least ninety percent pre-loaded to insure a much safer display. Special Effects like movie effects.
Magic F/X is own by Steve Zigmont he is an Effect Specialist based in Tampa Florida. An expert in Close Proximity Pyrotechnic, Low level fireworks, Propane Flame effects, Snow Effects and Cyro Blasts with over 20 years experience in the entertainment industry. As a show producer, and a performer in his own right, Zigmont has a great understanding of the professionalism that is needed in pre-show planning. He has the expertise you expect from the planning stages to set up and in the total execution of all your cues.

Zigmont has a producer's point of view he knows what is required and has the timing to achieve precise firing of cues and making them 100%. In the beginning his career began with producing award winning theatrical illusion production show using stage pyrotechnics and special effects within the show. He have produced shows like the 1988 one million dollar mega illusion show called Night Magic at the Reno Hilton Hotel to a 2001 IAAPA best mention award for a run of his production at the PKI theme park of FORBIDDEN MAGIC.

When you call on Magic F/X your not hiring just any pyro technician, you're hiring an effect specialist which has produced effects for many elite companies. One of these companies was TNT Tuner Sports, who hired Magic F/X when they needed to use special effects to make a magical reveal of a sports superstar. Zigmont logged 33 hours of live Television. Another elite company was rock Band KISS executing 64 rock concerts worldwide in stadiums and arenas. These are long term contracts Zigmont also has a long history of custom corporate events.
Magic F/X which is a Florida based Special Effects pyrotechnics and Fireworks display company specializing in creating unique zero-fallout indoor Close Proximate Pyrotechnic Displays and Special Effects Falling Snow events from flurries to a blizzard performed anywhere nationwide. Over the past 17 years Zigmont has been able to combine his know age of illusionary techniques and combined it with pyrotechnics and special effects to create the WOW factor for many corporate conventions and industrial shows.
---
Our Snow Event Services
Let the Effect Specialist make it Snow realistically indoors quietly on a stage, in a hotel ballroom, at a mall or an entire theater.
Our special effect Fake snow can simulate an all out blizzard scene in the middle of July or a snowstorm flurry for a winter wonderland indoor ballroom party in December. Our snow event services can provide snow from Florida to California with snow for the holidays; we can use several combinations of our evaporating snow machines and wind machines to make that big visual impact happen at any location with True Evaporative (dry) Snow Technology.
Want to End An Event like a Rock Star?
The janitors Stomp Group in a medium size ballroom with a pyrotechnic endings to their program.
Magic F/X will ignite the inside of a hotel ballroom with pyro, trade floor with propane flames or an outdoor stadium fireworks with excitement and energy. Enter into a new realm of expression and visualization with a signature piece in the form of a specialized custom full scale Special Effects Show, indoor outdoor Close Proximate Pyrotechnics, Propane Flames, Snow Falling with Evaporating Snow Machines, Smoke or other effects designed to work for you by our team.
No longer do you need a large open field next to a stadium for a fireworks display -- you can have a "mini" display launched from an end zone, or even right on the fifty yard line. Or bring the display indoors, right inside the arena or stadium or even the local shopping mall or convention center Ballroom.
Want people to stay until a carnival or event closes? Announce fireworks at closing time! It works for Disney. You can use fireworks to get people to come to an event, and then to stay until it's over.
Proximate pyrotechnics are more than just mini fireworks displays. They are used for special effects in theater and film, for bangs, booms, color, and flashes at rock concerts and sporting events -- they can even be used to spice up a company meeting, a presentation, a store opening, a product announcement, a sporting event -- anytime you want to make an event special.

Proximate pyrotechnics are more than just mini fireworks displays they are full-blown fireworks displays in places you'd never think were possible.
We are trained specialists, licensed and certified in seven states with NFPA code, with continuing education and certification in fireworks safety NFPA (Pyro) 1126.2000 and NFPA (Gas) 160.2001 the same class's that fire marshal's attend receive Certified for Pyrotechnics. We are licensed Low Explosives by The Federal Bureau of Alcohol, Tobacco, Firearms and Explosives ATF License Type 19, Type 34.
We hold license's in the following states;
(1) Licensed State of Ohio Pyrotechnics Operator Certified NFPA 1126.2006
(2) Licensed State of Nevada Pyrotechnics Special Effects Operator Certified NFPA 1126.2001
(3) Licensed State of Colorado Pyrotechnics Operator Certified NFPA 1126.2001
(4) Licensed State of Texas Pyrotechnic Special Effects Operator Certified NFPA 1126.2001
(5 ) Licensed State of Tennessee Proximate Pyrotechnic Operator Certified NFPA 1126.2006
(6) Licensed State of Arkansas Pyrotechnic Shooters Operator Certified NFPA 1126.2001
(7) Licensed State of Missouri Pyrotechnic Special Effects Operator Certified NFPA 1126.2001
(8) Licensed State of Florida City of Lakeland, Pyrotechnics Operator Certified NFPA 1126.1996
(9) Licensed State of Texas Flame Certified (Propane & Gas) Effects Operator Certified NFPA 160.2001
(10) Licensed State of Ohio Licensed Certified Flame Effects Operator NFPA 160.2001
(11 )Licensed State of Tennessee Flame Effect Operator Certified NFPA 160.2001
(12) Certificate of Completion OSHA Electrical Safety 29CFR1910.332
(13) Federal license/Permits with The Bureau of Alcohol, Tobacco, Firearms and Explosives;
1-ATFE 34 - User of Low Explosives
2-ATFE 19 - Manufacturer of Binary Explosive
Continuing Education Fireworks and Flame Safety Ohio Fire Academy 2003/2006/2009/2012
We use products that can be used safely indoors and simulates an outdoor aerial display, using safe close proximity 1.4G Explosives effects. We are ready to focus on your event Nationwide or local in Florida we will customize, design the special effects for your event. We will design and create special effects to accent a performance, highlight a stage show, and enhance a corporate presentation. Our special effects will look like pure magic on your stage Just like the theme park special effects.
For a single performance concert, we need to generate the necessary fire permit & insurance paperwork, create survey drawings and show required table of distance to the floor plan for the effects, plus will need to white a plan of action detailing the event which is all to obtain local permits.
Fire marshal permits and fire watch ranges from $250.00 – $750.00
Average costs run from a minimum of $1000.00 - 10,000.00 up.
---
Snow
HIGH RANGE AND VOLUME SNOW MACHINES - EVAPORATES WITHIN 90 SECONDS OF AIR TIME - NO STAINING NO RESIDUE - NO MESSY CLEANUPS NON-ALLERGENIC BIODEGRADABLE - FLAMEPROOF - NONTOXIC - HAS NO SLIPPERY PROPERTIES
Our Special Effect Snow FX machines are High Range - High Volume Snow Machines which Evaporates Within 90 Seconds Of Air Time with No Staining, No Residue, No Messy Cleanups, Non-Allergenic Biodegradable, Flameproof, Nontoxic and Has No Slippery Properties. We can turn any Hotel Ballroom into a Walk-in Snow Globe.
The Effects Specialist can produce a full blown Snowstorm that looks as real as mother nature's snow inside or outdoors. A snowfall event in any venue nationwide. SnowFall shows, From falling Flurries to a blowing Blizzard and Quiet (68db from 9ft away) for stage performances, hotel ballrooms, at a mall, or even snow an entire theater. We use only the best, Evaporating DRY Snow Machine Generators, in the industry and all our snow machines are tuned by a professional acoustician to remove motor noise. Our brand special effect evaporating snow machines can be seen in many major movie productions, retail centers, malls, shopping centers, and theme parks across the world.
We can snow dress a back lot set, mall property, store window, resort hotel entrance or country club for the holidays in a winter wonderland scenic with hollywood movie technique see Faux Snow Deco for more details
We are your best choice for nightly artificial snow flurries; you can book us for a one-day event, over a weekend, or a month run of nightly snow falling. Just like at Disney's Main Street USA.
Looking to Rent A Snow Machine To Impress An Audience.
Falling snow events.
Special effect snow services
Artificial Snowfall displays
Special effects falling snow
Artificial indoor snow
Indoor snowfall machines
Simulated snow flakes
Special effects snow
Theatrical snow machines
Fake snow effects
---
Our custom design and professional staging with special effects at your event can take your product launch, sporting extravaganza or corporate award banquet to the next level of excitement. Enter into a new realm of expression and visualization with a signature piece in the form of a specialized custom full scale indoor or outdoor close proximate pyrotechnics, propane flame, snowfall, smoke, C02 and any other special effect designed by our team to make your ideas become reality.
With unbeatable experience and qualifications, there is no better choice in design and execution with prices you can afford! Let us show you the Magic, in Magic F/X!
Effectspecialist.com is owned by Zigmont Magic F/X Inc Tampa Florida 813 689 6269
Call Us @ 813 689 6269




Pyrotechnics Guild International
This legal disclaimer is in no way limited or altered by any other terms or conditions on this web site.
Web site Material
Zigmont Magic FX Inc Florida Fireworks Fireworks / Indoor Pyrotechnics takes no responsibility for any error or omission relating to this information. To the maximum extent permitted by law, Zigmont Magic FX Inc Florida Fireworks Fireworks / Indoor Pyrotechnics will not be liable for any cost, loss or damage suffered by you through your use of Zigmont Magic FX Inc Florida Fireworks Fireworks Fireworks / Indoor Pyrotechnics internet sites or any information contained thereon.
Zigmont Magic FX Inc Florida Fireworks Fireworks/Indoor Pyrotechnics does not guarantee or warrant the accuracy, completeness or currency of any of the information provided. The contents of this web site are solely intended to provide a general understanding of the subject matter and to assist our customers and potential customers assess whether they require further information.
Liability
Zigmont Magic FX Inc Florida Fireworks Fireworks/Indoor Pyrotechnics is not responsible to you or anyone else for any loss suffered in connection with the use of this web site or any of the content. This includes, but is not limited to, the transmission of any computer virus.
Warning
Do not attempt to recreate any FX effects seen on this site. We are professional and only experienced and legally approved over 21 can provide these services. Attempting to use propane with our the safety devices that are built in to our gear as well as firing pyrotechnics devices without training is dangerous. C02 can be very dangerous if your not a Certified effect specialist.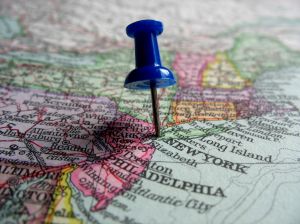 Our PinPoint List of cities we serviced
Effectspecialist.com provides pyrotechnics displays and propane flames presentations with full services nationwide We operate in North America United States we can service you in the follow cities with speedy services in;

Special effects for Entertainment Venues and clubs, snow machines Service in Alabama; Anniston, Birmingham, Dothan, Huntsville, Mobile, Montgomery, Tuscaloosa
High Range - High Volume Artificial or Fake Snow Flake Machines Service in Arizona; Flagstaff, Phoenix, Tucson, Yuma
Propane flames Service in Arkansas; Eureka Springs, Fayetteville, Fort Smith, Jonesboro, Little Rock, Monroe
Snow machines from flurries to a beautiful full blown Snowstorm Blizzard , flogos, cyro co2 and ground fog Service in California; Anaheim, Antelope Valley, Antioch, Bakersfield, Burbank, Chico, Eureka, Fresno, Hollywood, Huntington Beach, Inland Empire, Lake Tahoe, Livermore Valley, Long Beach, Los Angeles, Medford, Monterey, Napa Valley, Oakland, Orange County, Palm Springs, Pasadena, Sacramento, San Diego, San Francisco, San Jose, Santa Barbara, Santa Monica, Temecula, Ventura County, Yuma
Theatrical FX and indoor pyrotechnics display Service in Colorado: Aurora, Boulder, Colorado Springs, Denver, Fort Collins, Grand Junction, Vail,
Special effects Service in Connecticut, Danbury, Hartford, New Haven, Stamford
Fake snow machines gas FX flames Service in DC; District of Columbia
Pyro and cyro Service in Delaware; Dover, Georgetown, Wilmington
special effect fake snow machines ,flogos, pyrotechnical, fireworks displays, Motion Picture special effects, pyrotechics services, and Propane drangonfly flames Service in Florida; Boca Raton, Daytona, Florida Keys, Fort Lauderdale, Fort Myers, Fort Pierce, Gainesville, Jacksonville, Marco Island, Melbourne, Miami, Ocala, Orlando, Panama City, Pensacola, Sarasota, Tallahassee, Tampa Bay, West Palm Beach
Fireworks fX Pyrotechnical, fake snow machines Service in Georgia; Albany Athens, Atlanta, Augusta, Columbus, Golden Isles, Macon, Savannah
Special effects Co2 outdoor snowfall machines Service in Hawaii; Hawaii Island, Honolulu, Kauai Island Lanaie Island, Maui, Molokai Island
foam machine rental and snow machines Service for Idaho; Boise-Pocatello, Coeur D Alene, Idaho Falls, Lewiston, Sandpoint, Twin Falls
Pyrotechnics and flames Service in Illinois; Bloomington, Champaign, Chicago, Davenport, Evanston, Mt. Vernon, Oak Lawn, Peoria, Quincy, Rockford, Springfield, Wheaton
FX fire and pyrotechnics table top gerbs Services Indiana; Evansville, Fort Wayne, Hammond, Indianapolis, Lafayette, South Bend, Terre Haute
Evaporating DRY Snow machines, pyrotechnics and flames Service in Iowa ; Cedar Rapids, Davenport, Des Moines, Ottumwa, Quincy, Rochester, Sioux City
Fireworks pyrotechnics, propane flame, snow machines Service in Kansas ; Dodge City, Goodland, Great Bend, Kansas City Lawrence, Manhattan, Salina, Topeka, Wichita
Full event services, snow machine FX Kentucky; Ashland, Bowling Green, Elizabethtown, Hopkinsville, Lexington, Louisville, Owensboro, Paducah
Bubbles FX, pyro Service in Louisiana ; Alexandria, Baton Rouge, Lafayette, Lake Charles, Monroe, New Orleans, Shreveport
Pyrotechnics inside or outdoors Service in Maine; Augusta, Bangor, Lewiston, Ogunquit, Portland, Presque Isle, York
Cyro and snow falling displays Maryland; Annapolis, Baltimore, Columbia, Eastern Shore, Laurel, Montgomery County, Rockville, Salisbury, Southern,Western
Magic FX Service in Massachusetts; Birkshire County, Boston, Cape Cod, Lowell, Springfield, Worcester, Service for Michigan , Ann Arbor, Detroit, Flint, Gaylord, Grand Rapids, Jackson, Kalamazoo, Lansing, Marquette, Port Huron, Saginaw, Saint Clair Shores, Sault Saint Marie, Traverse City, Tri-Cities, Warren,
party foam machines and cyro jets Service in Minnesota; Duluth, Mankato, Minneapolis, Moorhead, Rochester, St. Cloud, St. Paul, Twin Cities
Fireworks and pyrotechnics, flame FX, snow machine rentals Service in Mississippi; Biloxi, Greenwood, Hattiesburg, Jackson, Meridian,Service in Missouri . Clinton, Columbia, Jefferson City, Joplin
Flames and propane fire Kansas City; Ottumwa, Paducah, Quincy, Sedalia, Springfield, St. Joseph, St. Louis,
Next FX products used in Servicing in Montana; , Billings, Bozeman, Butte, Glendive, Great Falls, Helena, Missoula
Fake snow machines, Snow falling events, flogos ,cyro jets, crawling smoke, consulting Service in California; Anaheim, Antelope Valley, Antioch, Bakersfield, Burbank, Chico, Eureka, Fresno, Hollywood, Huntington Beach, Inland Empire, Lake Tahoe, Livermore Valley Long Beach, Los Angeles, Medford, Monterey, Napa Valley, Oakland, Orange County, Palm Springs, Pasadena, Sacramento, San Diego, San Francisco, San Jose, Santa Barbara, Santa Monica, Temecula, Ventura County, Yuma
Special effects foam machines , pyro services Nebraska ; Beatrice, Cheyenne, Freemont, Grand Island, Lexington, Lincoln, Norfolk, North Platte, Ogallala, Omaha, ScottsBluff
special effect propane Flame effects and indoor pyrotechnics , flogos, snow falling Service in Nevada; Lake Tahoe Las Vegas, Reno

Bubbles and foam machines Service in New Hampshire; Concord Dartmouth, Lakes Region, Manchester, Monadnock Region, North Woods, Seacoast Region, Southern, White Mountains
Full service special effects for movies and theme parks Service in New Jersey; Atlantic City, Bayonne, Belmar, Bloomfield, Camden, Carteret, Hackensack, Hoboken, Jersey City, Montclair, New Brunswick, Newark, Old Bridge, Paramus, Point Pleasant Seaside Heights, Secaucus, Trenton, Wildwood
Confetti and streamer and Snow Service in New Mexico Albuquerque, Santa Fe
Confetti and streamers special effect, artificial snow Service in New York; Albany, Binghamton, Brooklyn, Buffalo, Burlington, Elmira, Hudson Valley, Long Island-Nassau County, Long Island-Suffolk County, Long Island-The Hamptons, Manhattan New York City, NY City, Oneonta, Queens, Rochester, Rockland, Staten Island, Syracuse, Utica, Watertown, Westchester,

Pyrotechnical and fireworks, snow machines Service in North Carolina; Charlotte Durham, Fayetteville, Greensboro Greenville, Raleigh, Rockymount, Western, Wilmington, Winston Salem

special effects Service in North Dakota; Bismarck Dickinson, Fargo, Grand Forks, Jamestown, Minot, Williston

Pyrotechnicians and flame operator Services in Ohio; Akron Cincinnati, Cleveland Columbus Dayton Lima, Toledo, Wheeling, Youngstown, Zanesville

Special effect events Service in Oklahoma; Oklahoma City, Tulsa, Wichita Falls

FX machines, snow machine rental Services in Oregon; Bend, Eugene, Klamath Falls, Medford, Portland, Salem,Service in

Magic FX pyrotechnics, flame FX Special effect rentals Pennsylvania , Allentown, Erie, Harrisburg, Johnstown, Philadelphia, Pittsburgh, Poconos, State College, Wilkes Barre, York

FX services in Rhode Island; Newport, Providence

snow displays Services in South Carolina ;artificial indoor snow Charleston, Columbia, Florence, Greenville, Hilton Head, Myrtle Beach, Rock Hill
Foam machine Service in South Dakota; Rapid City, Sioux City, Sioux Falls

snowmastesr snow machines, propane flames, Licensed flames pyrotechnics operatorService in Tennessee; Chattanooga, Jackson, Knoxville, Memphis, Nashville, Tri Cities

Pyrotechnics and Gas Flames operators, snow machines, Flogos, Licensed flames pyrotechnics operato services for Texas ; Abilene, Amarillo, Austin, Bay City, Beaumont, Corpus Christi, Dallas, El Paso, Fort Worth, Galveston, Harlingen, Houston, Laredo, Lubbock, Odessa, San Angelo, San Antonio, Texarkana, Tyler, Victoria, Waco, Wichita Falls

FX consulting Service in Utah; Provo, Salt Lake City

indoor snowfall machines Service in Vermont; Burlington, Manchester, Middlebury

Pyro and flame Services in Virginia; Charlottesville, Fairfax, Fredericksburg, Hampton, Harrisonburg, Manassas, Norfolk, Northern, Richmond, Roanoke, Vienna

special effect machines Service in Washington; Olympia, Seattle, Spokane, Tacoma, Vancouver, Wenatchee, Yakima

Confetti cannons and bubble machines Service in West Virginia; Beckley, Charleston, Clarksburg, Huntington, Parkersburg, Wheeling

Smoke FX for corporate events Service in Wisconsin; Appleton, Ashland, Eau Claire, Green Bay, Janesville, Madison, Milwaukee, Oshkosh, Prairie du Chien, Racine, Rhinelander, Superior, Waukesha, Wausau
Theatrical effects Service in Wyoming; Casper, Cheyenne, Gillette, Jackson Hole, Rock Springs