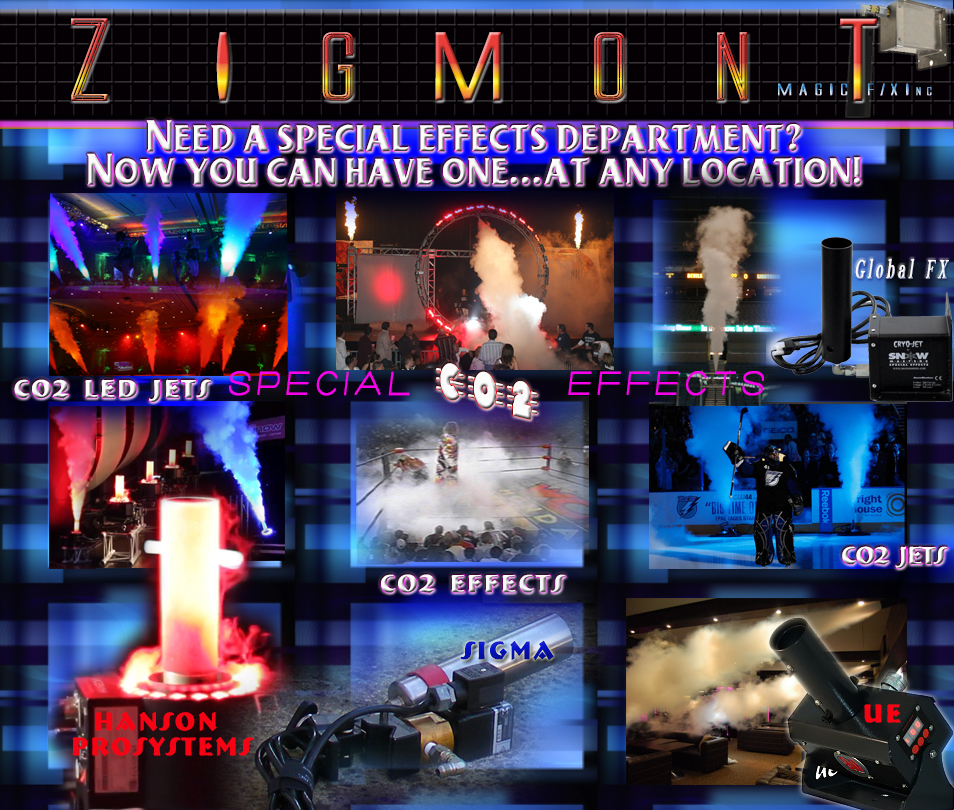 Effect Specialist®
Global Special Effects Cryo Jet - Pioneered Cryo effects not a copy, its engineered.
We provide only the Worlds Best Brands of Professional Cryo Jet Systems. We can provide turn-key Cryo Jet installation, service and operation for Corporate Conventions, Sports Games, and special events along with Sales and Rentals of Special Effects CO2, Cryo Effects, Co2 Jets, Cryo Cannons. We have a large inventory of Cryo FX that we represent. These are the the most reliable rated jets on the market, this why it's important that Disney chooses these brands. They demand the best. Our brands are rated the most recommended brands by entertainment industry professionals.
We are a dealer for Global Special Effects Global Special Effects the world leader in Special Effects CO2, Cryo Effects Co2 Jets, Cryo Cannons
Effect Specialist® Zigmont Magic FX -
Making Special Effects

Magic At Your Event

Zigmont Magic FX Inc 813 689 6269 zigmont@zigmont.com

Your Florida - Tampa - Orlando and Southeastern US cryogenic special effects Specialist since 1997.
We are a United States authorized factory Dealer Representative for Global Special Effects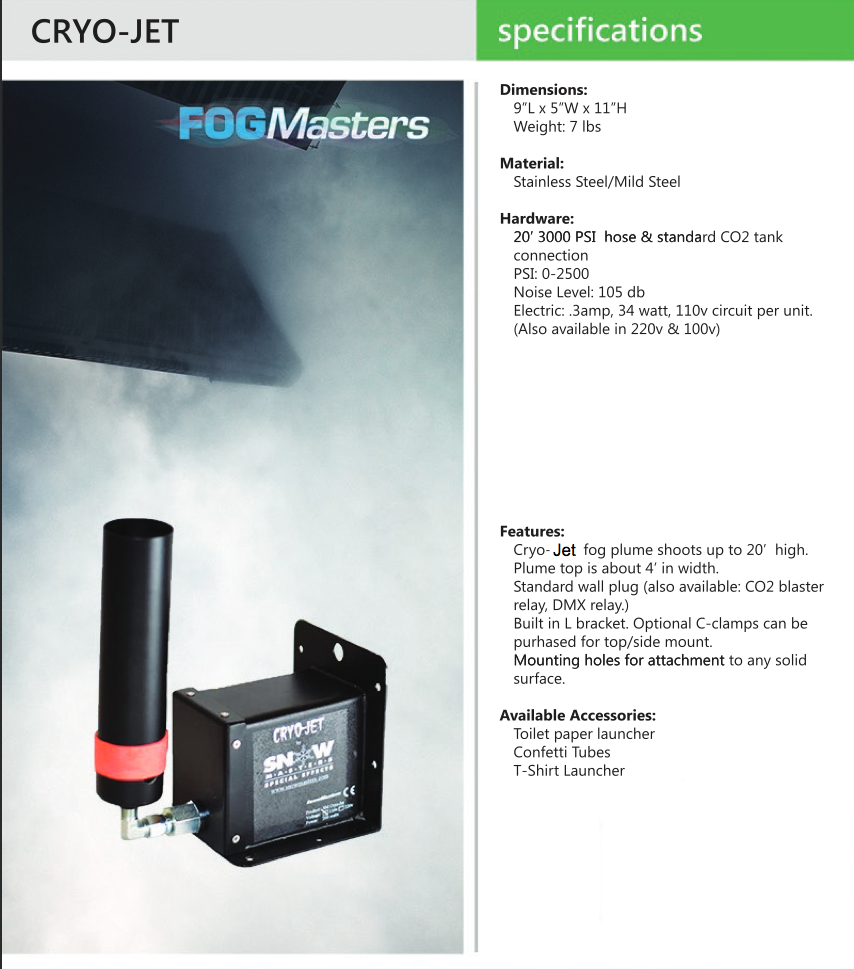 The global Jet can be left on for long durations.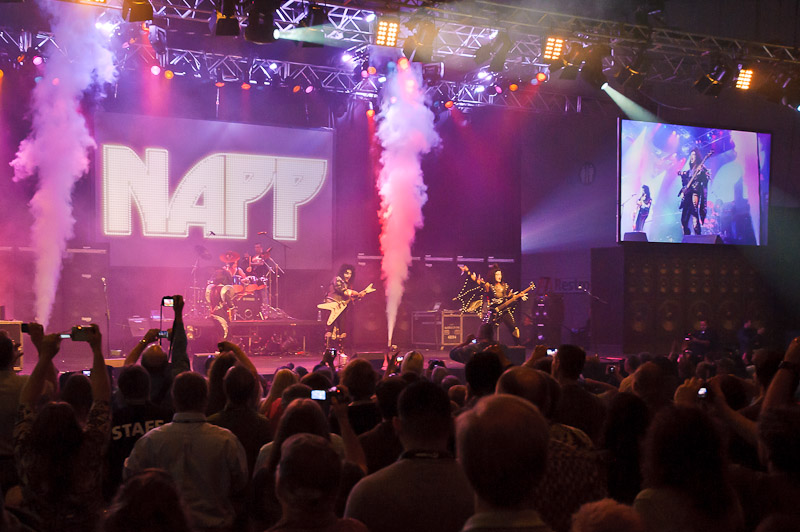 Cryo CO2 jets at a Black tie awards make the energy raise and the event exciting.
The word cryogenics literally means "the production of icy cold"; however the term is used today as a synonym for the low-temperature state. The CO2 jet is a cryogenic effect system capable of making plumes of cryo fog up to 20 - 40 feet high or the wide nozzle a wall 10 wide foot by 15 foot in cool room with humidity levels of 60% or better. Humidity less than 30 % has less of an visible effect, but a group of 200 - 1000 will create a good amount of humidity within the room. Blast of fog with a touch of a button.
Carbon Dioxide, CO2, is a tasteless, colorless, odorless, nonflammable, liquefied gas. Carbon dioxide is an integral part of the basic life cycle in nature. It is exhaled by humans and animals, then used by plants to help them grow. Plants, in turn, release oxygen, which people depend on for survival. Always Safe to use and no permits needed.

The term "cryo" means very cold temperature. To produce fog, normal liquefied gases are used.
.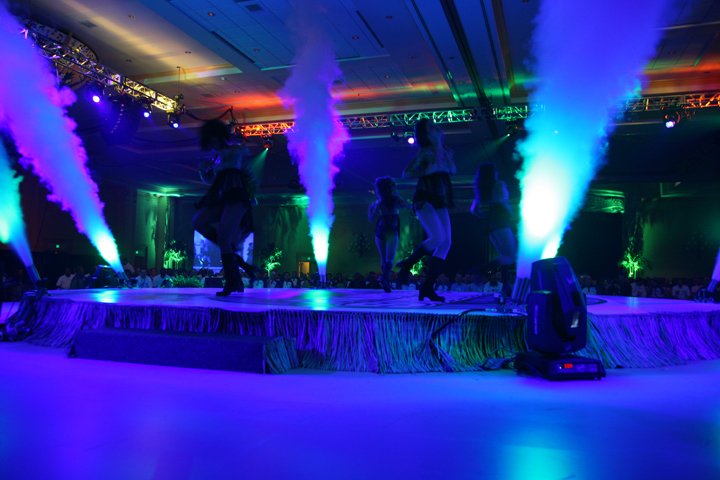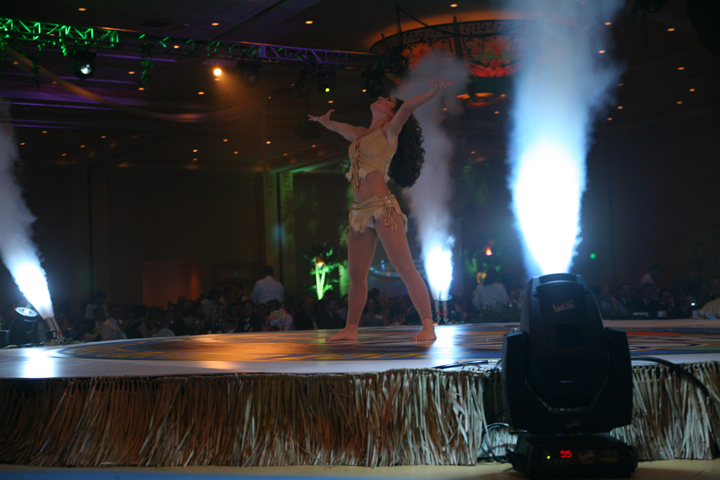 Special Cryo Effects CO2 jets for Corporate stage productions. Can be lit any color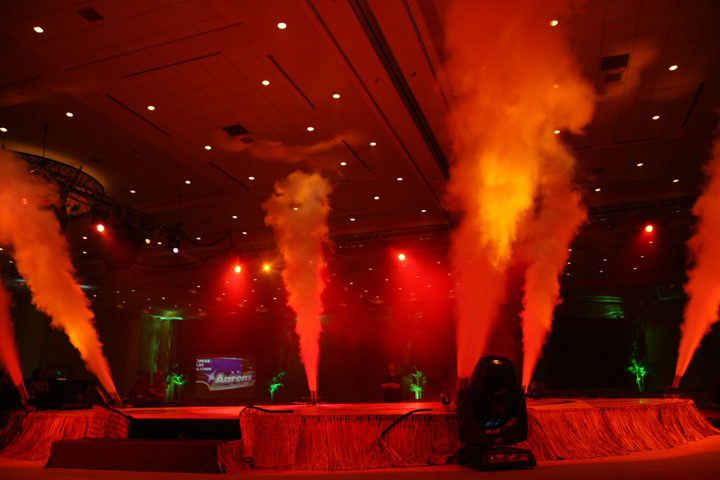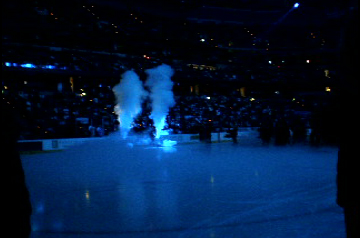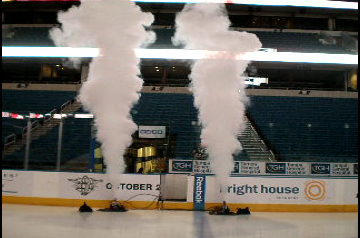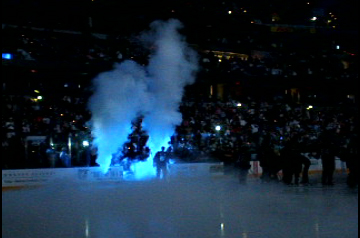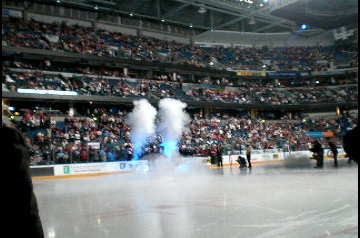 Cryo Jet System at Cedar Point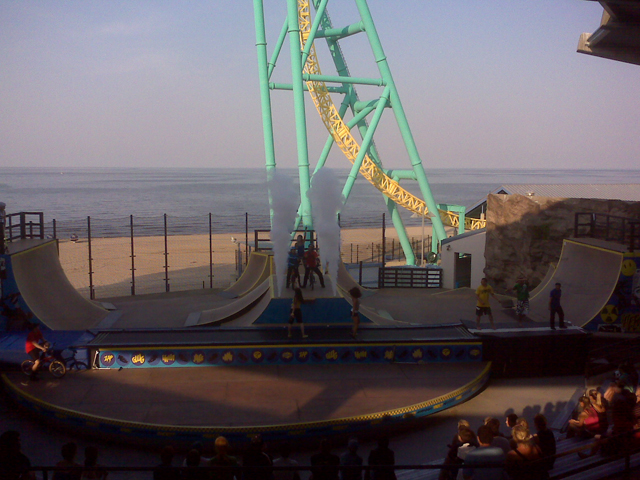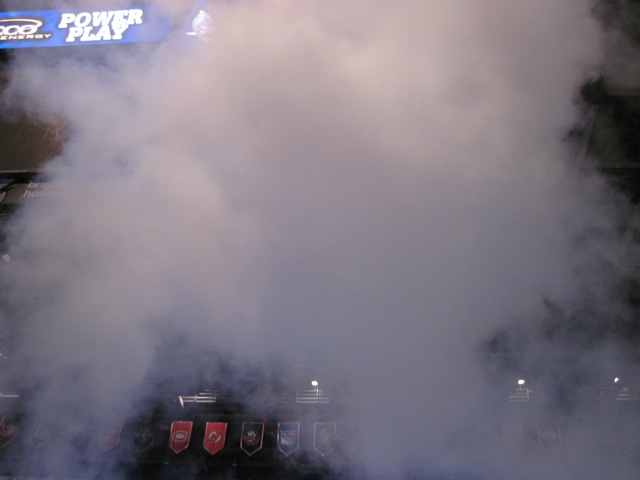 Zigmont Magic F/X Revealed the Nascar driver's in a wall of FX CO2.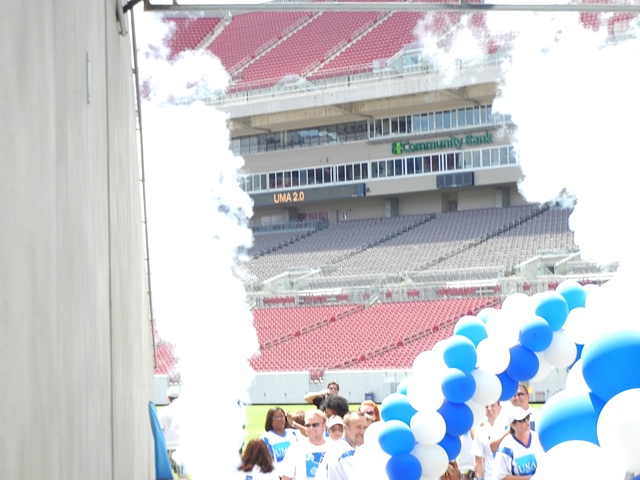 Corporate Employees have a NFL Style Run Out with CO2 Cryo Effects
Cryogenics and CO2 effects are great effects that can be used in any number of ways:
What's a great combo? Using our snow effects with our CO2 effects for winter scenes.
We represent American's top rated and most Trusted Cryo Jet Companies, As seen @ The Rockhouse Bar & Nightclub Las Vegas
Karaoke Rock Band Kiss with Cryo CO2 Effects which is Ideal for concert productions
Our Cryo Jets
Global Special Effects
The Blaster Cryo CO2 Nozzle, largest output Ever!
The blaster Goal Post Cryo Jet
Testing Game Day Ice level Cryo jet effects for Intro
This is the biggest output in its class of cryo jet product that's on the market. These are not electromagnet valve but high tech solenoids. Our Newest 2010 model which produces more CO2 than any other model EVER! This is not the older silver box valve of the past. This is the newest electric solenoid packaged in the protective metal container. These plumes travel up to 40 feet. The biggest output in the industry with full hose size valve opening. We do not have a smaller size down orifice that the cryo flow through, it's a 5/16ths and 3/8 opening and a number 6 (1/4 inch) nozzle opening.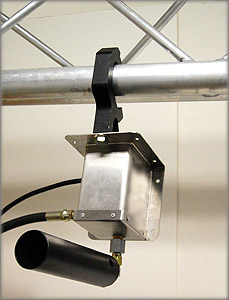 Global Special effects Cryo Valve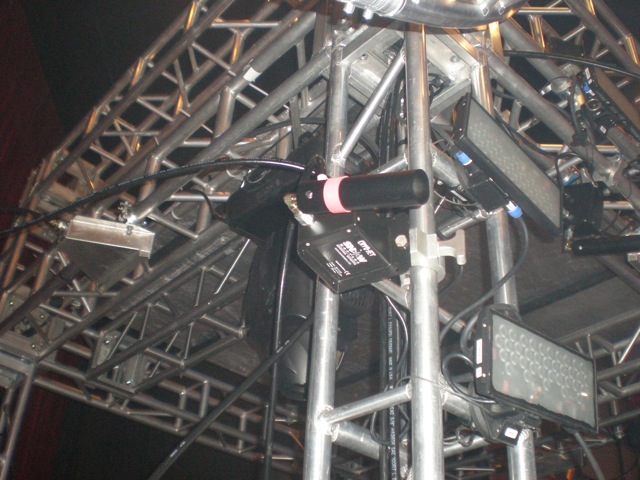 Some different configurations of cryo effects and the controllers.
CO2 CGA Accessories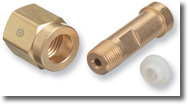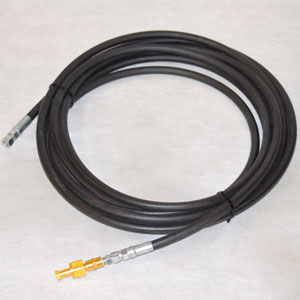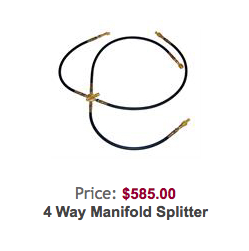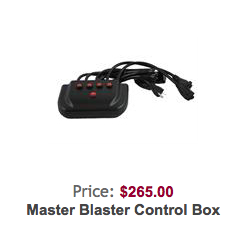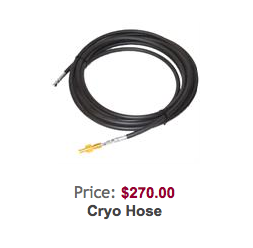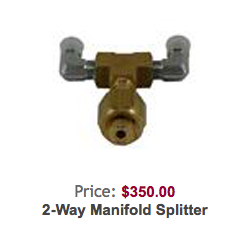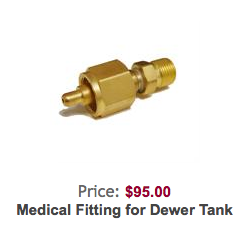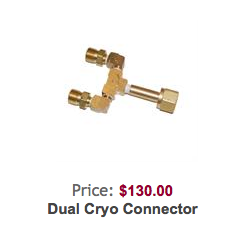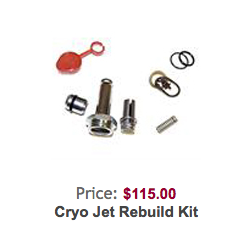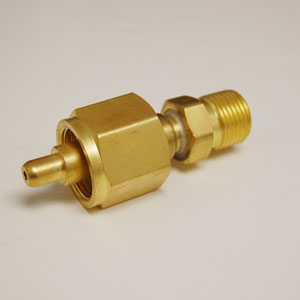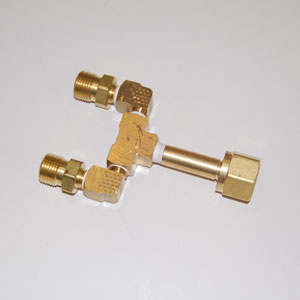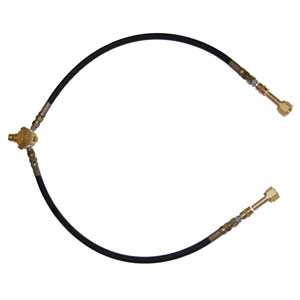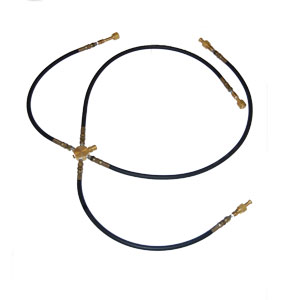 CO2 CGA Accessories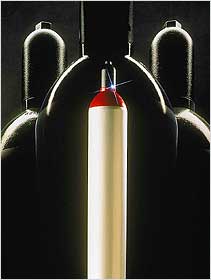 CO2 50 pound Siphon Tube Tank
Maintaining Your Cryogenic Hose, Proactive vs. reactive the goal is to replace before it fail.
Any time you find a leak, kink, severe bends or bad threads replace the hose.
Contrary to popular belief, hoses don't last forever! Every high pressure hose has a life expectancy. This is based on the amount of service the cryo hose provided and manner in which it was used. Rule of thumb is a hose seeing 18 cO2 cylinder changes per day, five days per week, will operate safety for approximately 18 months. At this rate the hose been connected and disconnected 12,960 times.


Warning
Do not attempt to recreate any FX effects seen on this site. We are professional and only experienced and legally approved over 21 can provide these services. Attempting to use propane with our the safety devices that are built in to our gear as well as firing pyrotechnics devices without training is dangerous. CO2 can be very dangerous if your not a Certified effect specialist.

Effectspecialist.com provides pyrotechnics displays and propane flames presentations with full services nationwide We operate in North America United States we can service you in the follow cities with speedy services in;

Special effects for Entertainment Venues and clubs, snow machines Service in Alabama; Anniston, Birmingham, Dothan, Huntsville, Mobile, Montgomery, Tuscaloosa
High Range - High Volume Artificial or Fake Snow Flake Machines Service in Arizona; Flagstaff, Phoenix, Tucson, Yuma
Propane flames Service in Arkansas; Eureka Springs, Fayetteville, Fort Smith, Jonesboro, Little Rock, Monroe
Snow machines from flurries to a beautiful full blown Snowstorm Blizzard , cryo co2 and ground fog Service in California; Anaheim, Antelope Valley, Antioch, Bakersfield, Burbank, Chico, Eureka, Fresno, Hollywood, Huntington Beach, Inland Empire, Lake Tahoe, Livermore Valley, Long Beach, Los Angeles, Medford, Monterey, Napa Valley, Oakland, Orange County, Palm Springs, Pasadena, Sacramento, San Diego, San Francisco, San Jose, Santa Barbara, Santa Monica, Temecula, Ventura County, Yuma
Theatrical FX and indoor pyrotechnics displays Service in Colorado: Aurora, Boulder, Colorado Springs, Denver, Fort Collins, Grand Junction, Vail,
Special effects Service in Connecticut, Danbury, Hartford, New Haven, Stamford
Fake snow machines gas FX flames Service in DC; District of Columbia
Low-level Displays Super Bowl Style Pyro and cryo Service in Delaware; Dover, Georgetown, Wilmington
special effect fake snow machines, foam machines pyrotechnics, fireworks and Propane dragonfly flames Service in Florida; Boca Raton, Daytona, Florida Keys, Fort Lauderdale, Fort Myers, Fort Pierce, Gainesville, Jacksonville, Marco Island, Melbourne, Miami, Ocala, Orlando, Panama City, Pensacola, Sarasota, Tallahassee, Tampa Bay, West Palm Beach
Fireworks fX Pyrotechnical, fake snow machines Service in Georgia; Albany Athens, Atlanta, Augusta, Columbus, Golden Isles, Macon, Savannah
Special effects Co2 outdoor snowfall machines Service in Hawaii; Hawaii Island, Honolulu, Kauai Island Lanaie Island, Maui, Molokai Island
foam machine rental Service for Idaho; Boise-Pocatello, Coeur D Alene, Idaho Falls, Lewiston, Sandpoint, Twin Falls
Pyrotechnics and flames Service in Illinois; Bloomington, Champaign, Chicago, Davenport, Evanston, Mt. Vernon, Oak Lawn, Peoria, Quincy, Rockford, Springfield, Wheaton
FX fire and pyrotechnics table top gerbs Services Indiana; Evansville, Fort Wayne, Hammond, Indianapolis, Lafayette, South Bend, Terre Haute
Evaporating DRY Snow machines, pyrotechnics and flames Service in Iowa ; Cedar Rapids, Davenport, Des Moines, Ottumwa, Quincy, Rochester, Sioux City
Fireworks pyrotechnics, propane flame, snow machines Service in Kansas ; Dodge City, Goodland, Great Bend, Kansas City Lawrence, Manhattan, Salina, Topeka, Wichita
Full event services, snow machine FX Kentucky; Ashland, Bowling Green, Elizabethtown, Hopkinsville, Lexington, Louisville, Owensboro, Paducah
Bubbles FX, pyro Service in Louisiana ; Alexandria, Baton Rouge, Lafayette, Lake Charles, Monroe, New Orleans, Shreveport
inside Pyrotechnics or outdoors pyrotechnics displays Service in Maine; Augusta, Bangor, Lewiston, Ogunquit, Portland, Presque Isle, York
Cryo and snow falling displays Maryland; Annapolis, Baltimore, Columbia, Eastern Shore, Laurel, Montgomery County, Rockville, Salisbury, Southern,Western
Magic FX Service in Massachusetts with low ground fog; Birkshire County, Boston, Cape Cod, Lowell, Springfield, Worcester, Service for Michigan , Ann Arbor, Detroit, Flint, Gaylord, Grand Rapids, Jackson, Kalamazoo, Lansing, Marquette, Port Huron, Saginaw, Saint Clair Shores, Sault Saint Marie, Traverse City, Tri-Cities, Warren,
party foam machines and cyro jets Service in Minnesota; Duluth, Mankato, Minneapolis, Moorhead, Rochester, St. Cloud, St. Paul, Twin Cities
Fireworks and pyrotechnics, flame FX, snow machine rentals Service in Mississippi; Biloxi, Greenwood, Hattiesburg, Jackson, Meridian,Service in Missouri . Clinton, Columbia, Jefferson City, Joplin
Flames and propane fire Kansas City; Ottumwa, Paducah, Quincy, Sedalia, Springfield, St. Joseph, St. Louis,
Next FX protechnics products used in Servicing in Montana; , Billings, Bozeman, Butte, Glendive, Great Falls, Helena, Missoula
Fake snow maachines, Snow falling events, cryo jets, crawling smoke, consulting Service in California; Anaheim, Antelope Valley, Antioch, Bakersfield, Burbank, Chico, Eureka, Fresno, Hollywood, Huntington Beach, Inland Empire, Lake Tahoe, Livermore Valley Long Beach, Los Angeles, Medford, Monterey, Napa Valley, Oakland, Orange County, Palm Springs, Pasadena, Sacramento, San Diego, San Francisco, San Jose, Santa Barbara, Santa Monica, Temecula, Ventura County, Yuma
Special effects foam machines , pyro services Nebraska ; Beatrice, Cheyenne, Freemont, Grand Island, Lexington, Lincoln, Norfolk, North Platte, Ogallala, Omaha, ScottsBluff
special effectpropane Flame effects and indoor pyrotechnics , snow falling Service in Nevada; Lake Tahoe Las Vegas, Reno

Bubbles machines and foam machines Service in New Hampshire; Concord Dartmouth, Lakes Region, Manchester, Monadnock Region, North Woods, Seacoast Region, Southern, White Mountains
Full service special effects for movies and theme parks Service in New Jersey; Atlantic City, Bayonne, Belmar, Bloomfield, Camden, Carteret, Hackensack, Hoboken, Jersey City, Montclair, New Brunswick, Newark, Old Bridge, Paramus, Point Pleasant Seaside Heights, Secaucus, Trenton, Wildwood
Confetti and streamer and Snow Service in New Mexico Albuquerque, Santa Fe
Confetti and streamers special effect, artificial snow Service in New York; Albany, Binghamton, Brooklyn, Buffalo, Burlington, Elmira, Hudson Valley, Long Island-Nassau County, Long Island-Suffolk County, Long Island-The Hamptons, Manhattan New York City, NY City, Oneonta, Queens, Rochester, Rockland, Staten Island, Syracuse, Utica, Watertown, Westchester,

Pyrotechnical and fireworks, snow machines Service in North Carolina; Charlotte Durham, Fayetteville, Greensboro Greenville, Raleigh, Rockymount, Western, Wilmington, Winston Salem

special effects Service in North Dakota; Bismarck Dickinson, Fargo, Grand Forks, Jamestown, Minot, Williston

Pyrotechnicians and flame operator Services in Ohio; Akron Cincinnati, Cleveland Columbus Dayton Lima, Toledo, Wheeling, Youngstown, Zanesville

Special effect events, Gale Force Wind FansService in Oklahoma; Oklahoma City, Tulsa, Wichita Falls

FX machines, snow machine rental Services in Oregon; Bend, Eugene, Klamath Falls, Medford, Portland, Salem,Service in

Magic FX pyrotechnics, flame FX Special effect rentals Pennsylvania , Allentown, Erie, Harrisburg, Johnstown, Philadelphia, Pittsburgh, Poconos, State College, Wilkes Barre, York

Cryogenic Venturi Smoke Effects FX services in Rhode Island; Newport, Providence

snow displays Services in South Carolina ;artificial indoor snow Charleston, Columbia, Florence, Greenville, Hilton Head, Myrtle Beach, Rock Hill
Aerotechnics Confetti & Streamers, Foam machine Service in South Dakota; Rapid City, Sioux City, Sioux Falls

snowmastesr snow machines, propane flames, Licensed flames pyrotechnics operatorService in Tennessee; Chattanooga, Jackson, Knoxville, Memphis, Nashville, Tri Cities

Pyrotechnics and Gas Flames operators, Motorized Spinning gerbs snow machines, Licensed flames pyrotechnics operato services for Texas ; Abilene, Amarillo, Austin, Bay City, Beaumont, Corpus Christi, Dallas, El Paso, Fort Worth, Galveston, Harlingen, Houston, Laredo, Lubbock, Odessa, San Angelo, San Antonio, Texarkana, Tyler, Victoria, Waco, Wichita Falls

FX consulting Service in Utah; Provo, Salt Lake City

indoor snowfall machines Service in Vermont; Burlington, Manchester, Middlebury

Pyro and flame Services in Virginia; Charlottesville, Fairfax, Fredericksburg, Hampton, Harrisonburg, Manassas, Norfolk, Northern, Richmond, Roanoke, Vienna

special effect machines and pyrotechnics and fireworks Service in Washington; Olympia, Seattle, Spokane, Tacoma, Vancouver, Wenatchee, Yakima

Confetti and bubble machines Service in West Virginia; Beckley, Charleston, Clarksburg, Huntington, Parkersburg, Wheeling

Smoke FX for corporate events Service in Wisconsin; Appleton, Ashland, Eau Claire, Green Bay, Janesville, Madison, Milwaukee, Oshkosh, Prairie du Chien, Racine, Rhinelander, Superior, Waukesha, Wausau
Theatrical effects and pyrotechnic Service in Wyoming; Casper, Cheyenne, Gillette, Jackson Hole, Rock Springs