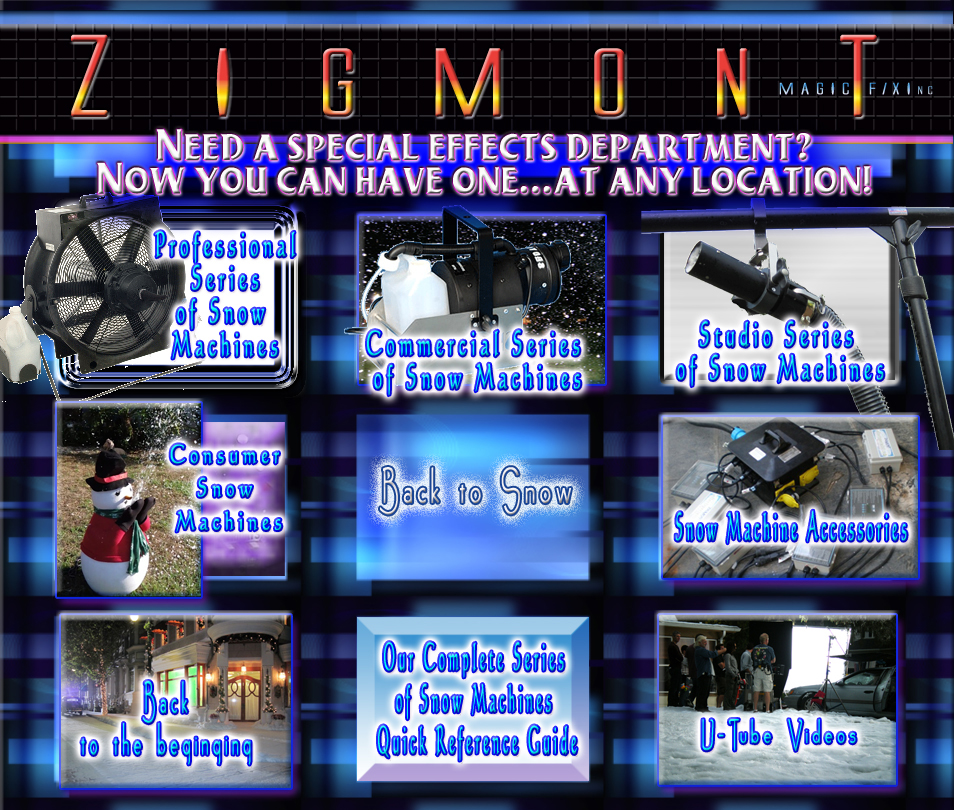 Effect Specialist® Winter Wonderland Scene Producer and Snow Machine Services and Rental
Zigmont Magic FX Inc 813 689 6269 zigmont@zigmont.com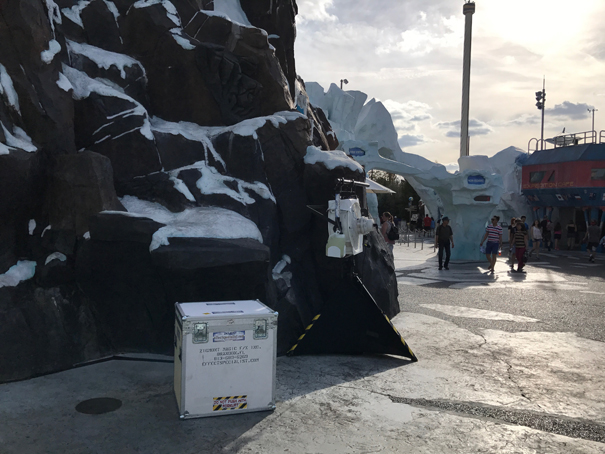 When Seaworld needs snow machine effects they call effectspecialist.com
Special Effect, Snow Falling Events Clients from Coast to Coast;
A snow machine job we did last year for a hospital with terminate ill children. We did we 8 roof tops simultaneously. I am proud to been able to touch so many lives.
Some 31 snow machines were hidden around the campuses in Egleston, Scottish Rite and Hughes Spalding, mostly on roofs so the snow would fall from above
Only a handful a staff knew, with doctors and nurses just as surprised as the children.
The press said A special effects company that works with Disney created the flurries to fall outside each building.
Children and their parents were delighted by the snow. Even young patients who couldn't leave their rooms were able to watch the magic.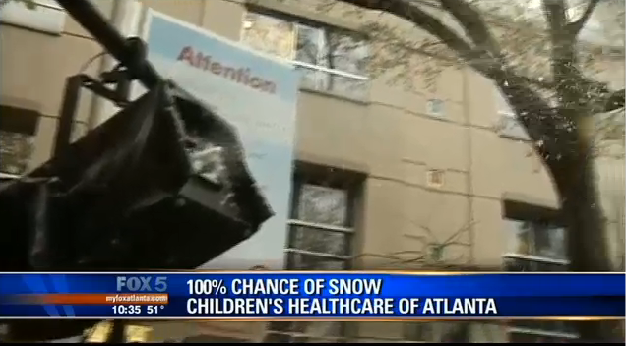 Media from the event;
http://www.myfoxatlanta.com/story/24117676/patients-see-snow-at-childrens-healthcare-of-atlanta
http://www.dailymail.co.uk/news/article-2521959/Atlanta-Childrens-Hospital-Surprises-Sick-Kids-With-Snowfall.html
http://www.huffingtonpost.com/2013/12/09/childrens-hospital-snow_n_4414411.html
http://www.dedicatedtoallbetter.org/15-snow-pictures-that-will-melt-your-heart/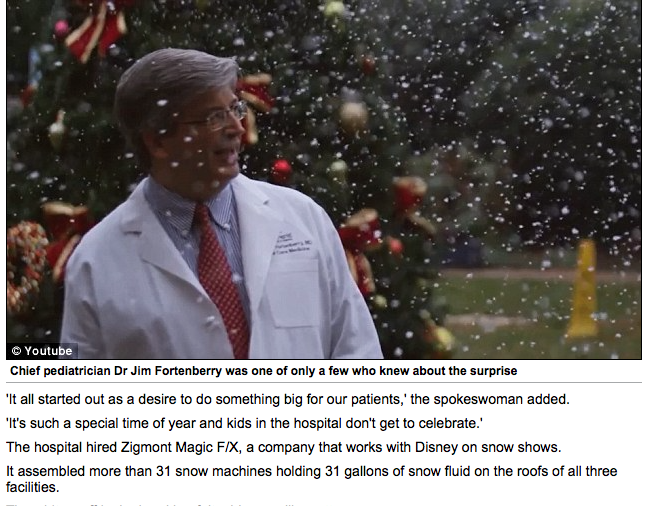 Past Clientele; Our Snow Falling Events receives Rave Reviews wherever we go!
Working with, helping and Suppling these ThemeParks; Mickey's Christmas Party (Main Street USA)- Universal Studio Harry Potter Theme Attraction - Seaworld Christmas Celebration - Silver Springs - Legoland Fl - Blizzard Beach Steve congrats on kicking ass at your job. I put out a bunch of calls for our event that needs snow machines, and several people (particularly Fran Snowmasters/Globle Special Effects) have said you are one of the best in the country. Good luck with your busy schedule, hope to work with you one day down the road. Mike NATPE 2013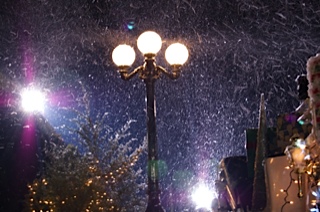 We have the Magic Lamp That Busch Gardens Tampa is using, it available for rental or service.
CBS TV - Elf On The Shelf and A Light in the Night Fox Theater premiere Atlantic GA 2011
Sony Pictures - Arthur Christmas Florida Premiere 2011
Theme Parks;
Major Client & Projects;

Mickey Mouse Theme Park Frozen Summer Fun: Live at Hollywood Studios 2014 - 2015 - 2016-17
Mickey Mouse Crusie Ships Frozen Snow 2014 -15-16-17
Disney Springs 2016-17
Mickey Mouse Theme Parks Orlando 2008 - 2009 - 2010 - 2011 - 2012 - 2013 - 2014 - 2015-2016-17
Universal Studios Theme Park Florida 2008 - 2009 - 2010 - 2011 - 2012 - 2013 -14
Sea World Theme Park TX, FL
Busch Gardens Fl
Silver Springs Fl 2011
Legoland Fl 2011 - 2012- 2013 - 14
Blizzard Beach 2013 - 14
MGM Studios Florida 2013
Mickey Mouse Vacation Club Property 2012 -13
Mickey's Playhouse Theater 2012- 13
Mickey Mouse Theme Park Wine and Dine 2013 -14-14
Mickey Mouse Theme Park Hong Kong 2015
Mickey Mouse Cruise Line Brings 'Frozen' Onboard 2015
Hollywood Studios Frozen Summer Fun snow in streets and snow in the sing-a-long theater 2015
The LINQ® Hotel Las Vegas 2017

Google snow globe outlets in six cities Winter Wonderlabs" will be opened in New York City, Washington D.C., Chicago, Los Angeles and Sacramento

The Biggest Companies with the Biggest names, comes to EffectSpecialist® for Snow Effects and Live FX!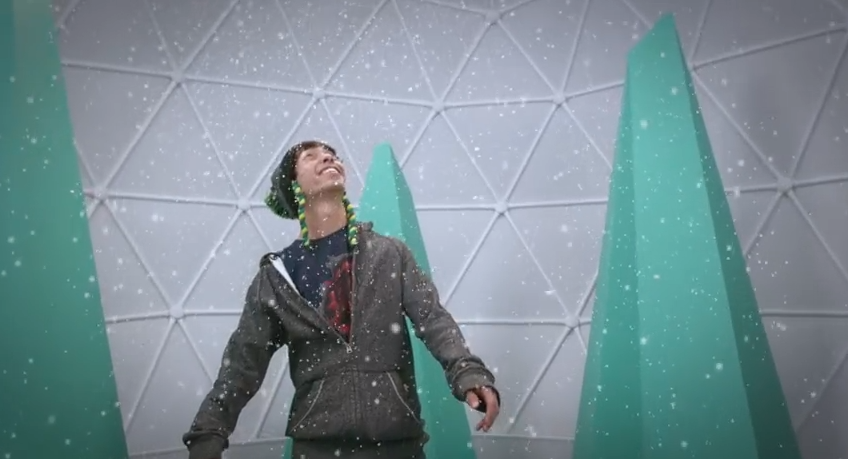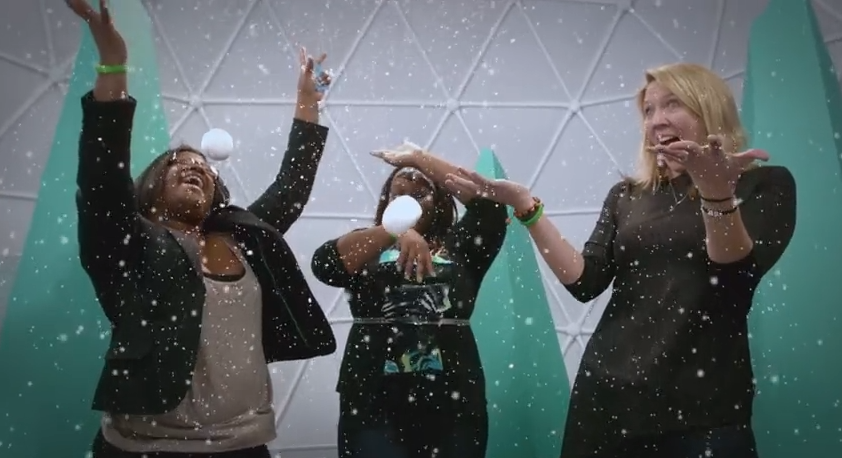 Who Else Works for and provides snow services for these Theme Parks;
Major Client & Projects;
Frozen Summer Fun: Live at Hollywood Studios 2014- 15-16
Warner Bros Studios
TEN/FOUR Productions The Movie Lucky
Mouse World 2010 - 2011- 2012 - 2013 -2014-15-16
Animal Kingdom
Blizzard Beach 2013-14
Hollywood Studios 2013 -14-15-16
Mickey Mouse Cruise Line 2011-15
Expedition Everest Challenge 2013 -14-15
Universal Studios Resorts
Sony Pictures 2011
CBS TV
Six Flages 2014 -14- 15 -16
Universal Studios The Wizarding World Of Harry Potter Project 2009 - 2010 - 2011
Extreme Makeover: Home Edition ABC TV
Snowmasters Special Effects
All Martin + Osa Stores Countrywide
American Eagle Outfitters
MLB Cleveland Indians at Jacobs Field 2007
MLB Atlanta Braves at Turner Field 2008 -2009
MLB Pittsburgh Pirates -Bradenton Marauders 2012
The Salvation Army Holiness Congress Event (Snow the arena Gwinnett Center 2008
Sea World Theme Parks Texas and Florida
Embassy of the Russian Federation to the USA, Washington DC 2010
Mercedes-Benz Sprinter meeting at the Sheraton Birmingham 2014
Lowy Park Zoo 2017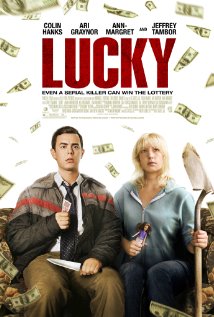 The Movie Lucky
Shows and Casinos
Cirque du Soleil Macau at the Venetian Hotel China
Turning Stone Casino NY
KTAR Radio/Bonneville International at the Orpheum Theater Phoenix AZ- A Christmas Carol
Director, Special Events & Projects Nickelodeon, Spike TV, MTVN Kids and Family
Hard Rock Casino Vegas
(Push) Harrahs Horseshoe Casino MS
Huntington Theatre Company Boston University MA
Coors Light Superbowl Party at Universal Studios Hard Rock Live
Hard Rock Las Vegas - ReHab Snow 2009
Candy Castle Motion Pictures WHITE REINDEER The Movie
MS Oosterdam with Holland America Line
Erick Morillo's Winter Wonderland The Ritz Theater Ybor City
Moody Gardens Galveston Texas | Amusement Theme Parks
The Wigwam Resort Phoenix, Arizona 2013
Bryant Park skating rink NYC
The Animal Planet TV "The Pool Master"2014
Smoky Mountain Opry Theater 2014
Gaylord Palms Resort & Convention Center, "Cirque Dreams Unwrapped 2015
Taylor Reed Illusion Show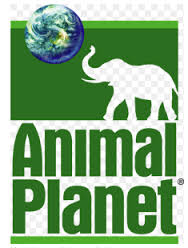 Malls and Retail Shopping Centers:
Atlantic Station Mall, Atlanta GA 2006 - 2007 - 2008 - 2009 - 2010 - 2011- 2012- 2013
The Galleria Mall, Simon Property Group Houston Texas 2007
Sherwood Mall Stockton CA.
Sundial St Pete FL, The Edwards Group 2016
Typhoon Texas Water Park 2016
The Mills Corporation
The Block at Orange Mall
The Forum on Peachtree Parkway Mall, GA
Largo Florida Mall
Garden's Mall in Palm Beach
Magnolia Mall - Florence, SC
Al Ain Mall, Abu Dhabi, United Arab Emirates
Westfield Sarasota Square Mall 2007
Mall de las Aguilas Texas 2008 - 2009
Simon Malls
La Encantada Mall, AZ 2007 Tucson
Creactiva S.A., Santiago, Chile 2008
Orlando Fashion Square Mall 2008 - 2009
Channelside Bay Plaza Tampa Fl, All New 2008 - 2009 -10 - 11- 12 Event
Wiregrass Commons Mall, Dothan, AL 2008
Gaylord National Harbor Resort Christmas on The Potomac Washington DC Maryland 2008 - 2009 - 2010 - 2011 - 2012 - 2013 - 2014
Tara Village Center TX
La Palmera Mall Corpus Christi, TX 2008 - 2009
Saks Fifth Avenue Naples 2008
Miami Design District 2009
The Shops of Saddle Creek Mall TN 2009 - 2010
Pentagon Row mall VA 2009
The Greene Beavercreek Mall, OH 2009 - 2010 - 2011 - 2013
Houston Pavilions Mall,TX 2009 - 2010 - 2011- 2013
The Mall at Watters Creek at Montgomery Farm, TX 2009
Camana Bay New Towne Centre Cayman Islands 2009
Malls Of Americas in Miami FL 2009
Windsor Certified Farmer's Market, Ca 2009 - 2010
Stony Point Fashion Park and Regency Square VA 2010 - 2011- 2012 - 2013
Avalon Mall St. Johns New Finland Canada 2010 - 2011 - 2012 - 2013
The Shops at Wiregrass Mall New Tampa Florida 2010 - 2011-2012 - 2013 - 2014
Hyatt Regency Hotel San Francisco 2010 - 2012
Jack London Square San Franciso 2010 - 2011 - 2012
La Palmera shopping Center TX 2010
Scottsdale Quarter Mall AZ 2010
Jones Lang LaSalle Retail Malls
Monroe Crossing Mall Nc 2011
Lakeside Village Mall, Casto Southeast Realty Services LLC, Lakeland Florida 2011 - 2012
The Village Shops at Castle Hills PA
Monarch Village Ca
Monarch Place Ca
The Mall at Wellington Green
Jones Lang LaSalle America's, Inc. 2012- 13
5th Street Public Market, Eugene, OR 2012 - 2013 - 2014
International Plaza and Bay Street Tampa 2012 - 13
Saks Fifth Avenue Palm Beach Florida 2012 -13- 14
Macy's in Edison Mall Florida 2012
Uptown Village At Cedar Point 2013
Mall of America Bloomington, MN 2014
The Mall at Robinson Pittsburgh,PA
Bell Tower Shops, LLC FORT MYERS, FL
Downtown Summerlin Las Vegas Nevada - The Howard Hughes Corporation 2015
MacArthur Center Norfork VA 2015
Simon Malls The Domain TX 2015
The Outlets at the Border Ca 2016
We have all of the machines up and running as part of our light shows and are getting great feedback from customers. We really appreciate the expertise you and Steve have been able to offer to make this happen for us and your flexibility on getting the machines sent out in a rush. We're very fortunate to have found y'all as a resource!
Thanks, Lauren Krumlauf
Area Director of Marketing
The Domain Tx Mall
Current and Past Clientele

Sandler Center for the Performing Arts VA
Gaylord National Harbor Resort 2008 - 2009 - 2010 - 2011 - 2012-2013
Seaside Music Theater Daytona Florida
Austin Texas Ballet at the Paramount Theatre TX
The Ritz-Carlton FL
Shingle Creek Resort Orlando
Roosevelt Hotel NYC
Conyers, Rockdale County, GA
The River Church Sacramento CA
St. Martin de Porres Catholic Church Jensen Beach, FL
Victory Church in Lakeland, FL
Destination Services of Colorado
EarthLink Telecom; for congressional staffers, lobbyists, lawyers, and EarthLink Associates
Florida Destinations & Incentives, Inc.
Metropolis Advertising Orlando Fl
Gilligan's Island Bar Siesta Key Florida
Fine Affairs NY - Marylou Whitney Whitney Museum) Famous Socialite Gala Saratoga New York 2007
Starbucks Corporation
University of South Florida 2007- 2009 -2009
Parrish Medical Center
Victory Church in Lakeland, FL
Metrolink Toy Train Event in Riverside, CA Riverside County Transportation Commission
Emirates Airline
Children's Cancer Center Tampa Fla
Wells Real Estate Funds
Venetian Bay Music Festival FL
Eventures Unlimited Orlando FL
2ND Street District Downtown, Austin Texas
Mutual Automobile Insurance Company
MJ Barleyhoppers Bar Riverview Florida
MOSI - Museum Of Science and Industry - Tampa Florida 2007 - 2008
Abercrombie Entertainment Arts, LLC Orlando Fl
Chrysler Financial Services @ Disney Contemporary Resort
Frischkorn Associates Inc.
Children's Cancer Center Tampa Fl
Colorado Convention Center
Busch Gardens Tampa
AHRA Annual 2008
Bayer Health Care Pharmaceuticals
Colorado Convention Center
Dallas Convention Center
Salt Place Convention Center
Louisville Expo Center
Argus Management Consulting - Atlanta
Kraft Foods MacDill AFB FL
Tavistock Cup Golf Tournament at Isleworth 2009
Event Source Orlando
Polish American Chamber of CommerceRuth Eckerd Hall Foundation
Museum of Science & Industry Tampa 2007 - 2008
Churchill's Cigar Bar and Lounge Ybor City
The Florida Aquarium 2009
Screenscape Studios
Atomic Design TV
Milleridge Village Jericho NY 2009
TCOB Media Limited Hong Kong
Whole Foods Market Florida Region Jacksonville
WPXI-TV CTV-Pittsburgh TC Commercial
Naples Yacht Club
Destination Resources, Inc.
Pirahna Productions, Inc.
Red Robin Restaurants
Stick and Stones Brooklyn NY
The Orlando Science Center
DETROIT ZOOLOGICAL SOCIETY
WPXI -CTV-Pittsburgh
Georgia Southern University Alpha Delta Pi Statesboro, Ga
California Academy of Sciences, San Francisco, CA 2010
Sharyland Plantation 2010
City of San Carlos 2010
Dalton Arts Project GA
Albemarle Downtown Development NC 2010
City of Huntington City Hall WV
Polo Ralph Lauren Flagship Store 888 Madison NYC
US Navy
Sharyland Community Association NC
American Family Insurance
Neffect Productions
Concord High School Elkart IN
SCIA Slutions Florida
Historic Mission Inn Hotel and Spa Ca 2011
CBS TV - Elf On Th Shelf and A Light in the Night Fox Theater premiere Atlantic GA 2011
Sony Pictures Arthur Christmas Premiere 2011
McDonald Corp. Ronald McDonald House
Hard Rock Cafe Orlando Florida 2011
Walmart Corporation
Delta Airline Mechanical Dispatch AZ
National Label Company PA
Google CA
Cosmic Opera NYC
MillerCoors 2012
Coors light 2009, 2010, 2011
New York Summer Party 2012 at Randall's Island Production Glue
Laguna Productions Las Vegas
Avis
Revolution Pictures
Art GuildIAvalon Tradeshow Division
Neuro Drinks
Peachtree Special Event Center Atlanta GA
Advanced Productions
Club 101 Ocala Fl
Moody Gardens TX
Alhambra Theater Jacksonville Fl
Cape Fear Country Club NC
National Geographic Museum 2013
Lego Systems
City of Tampa Holiday Tree Lighting
Jacksonville Zoo and Gardens Jacksonville, FL
Stage Stores Houston, TX
The Wigwam Litchfield Park, AZ
Southeast Staging, Inc. McDonough, GA
Synergy Bank Houma, LA
Stage Front Production Savannah, Ga
Smoky Mtn Opry Theater Pigeon Forge, TN
Wally Findlay Galleries International Palm Beach FL
Wyndham Vacation Ownership Orlando, Florida
Anderson Music Hall Hiawassee, GA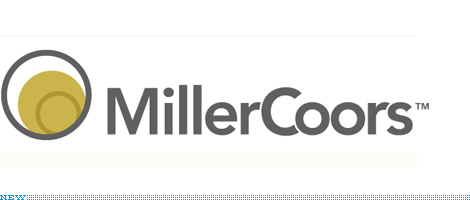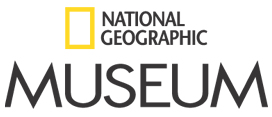 The snow was wonderful and we have decided to keep all three machines for the month. If you need us to sign a new contract or whatever - just send it and we
will get it back to you asap.
Thank you so much.Kathy Roland
Executive Assistant
Saks Fifth Avenue Palm Beach Florida
Cities, Collages and Churches
City of Tampa, Hillsborough County Tree Lighting festival 2005 - 2006 - 2007 - 2008 - 2009
Village of Royal Palm Beach Florida 2006 - 2007
City of Bonita Springs 2008
City of Hiram, GA 2008 - 2009 - 2010
City of Jacksonville Office of Special Events
City of Harlem GA
Perimeter Church GA 2008
City of Taveres 2009 - 2010
City of West Des Moines 2009
City of Maitland
Downtown Mobile Alliance, MOBILE, AL 2009
Liberty Church VA
World Of Life Church SC
Southside Church GA
New Life Church GA
Low Country Community Church SC
Southside Baptist Church GA
Downtown Mobile Alliance, Mobile Al
The City of Mulberry Florida Community of Faith Church TX
First Baptist Church of Central Florida
Word of Life Christian Center Crest Hill, IL
City Of San Carlos Ca. 2011
City of Southlake Texas 2011
Cross Road Church Oklahoma City
Calvary Christian Church FL
New Hope Baptist West Virginia
Suncoast Cathedral Tampa
Creighton University Medical Center Univ. Omaha, NE
University of Florida
Ybor City (Old Tampa) Florida 2011 - 2012
City of Santa Clarita 2012
Nativity Church Brandon Florida 2012
First Baptist Church Brandon 2012
Bell Shoals Baptist Church Brandon 2012
Abundant Life Church Sarasota Fl 2012
Port St. Lucie is a city in St. Lucie County 2012
Victory Assembly of God Lakeland, Fl
New Life Worship Center Canton, Ga
Christ's Church Jacksonville FL
Mandarin Presbyterian Church Jacksonville, Fl
Changing Lives Assembly of God Cudahy, WI
First Baptist Church Tampa, FL
Church of the Palms DELRAY BEACH FL.
Rehoboth Baptist Church Tucker, Ga
Calvary Christian Church Ormond Beach, Fl
Word of Life Ministries Simpsonville, SC
Southside Baptist Church Warner Robins, Ga
Bishop Verot High School Fort Myers Fl.
Perimeter Church DULUTH, GA
Carmel Assembly of God Church, Bonifay, Fl
Harvest Assembly of God Lakeland Fl
Southside Baptist Church Warner Robins, Ga
First Assembly of God Lincolnton, GA
First Baptist Church of Mt. Olive Mount Olive, Al
Seymour Christian Church Seymour, IN
First Assembly Fort Myers, FL
Grace Community School Tyler, TX
East Coast Christian Center Merritt Island, FL
Majestic Life Ministries Orlando, Fl
Kerwin Baptist Church Kernersville, NC
Trinity Assembly of God Deltona FL
New Beginnings Community Church Darien, CT
Word of Life Ministries Simpsonville, SC
Word of life Naperville, IL.
Low Country Community Church Bluffton, SC
Faith Baptist Church Lagrange, Ga
Cornerstone Church Anniston, AL
First Baptist Church Denton, TX
Hungarian Christian Church Safty Harbor Fl
First Baptist Church Marlow, OK
Northeast Christian Church Louisville, KY
First Baptist Church of Brandon Brandon, FL
New Hope International Fort Valley, GA
Destiny Center Ministries Marietta , GA
Christ United Myrtle Beach SC
First Baptist Church of Panama City FL
Bell Shoals Baptist Church Brandon, FL
River of Life Riverview fl
The Crossing Church Tampa, FL
Harborside Christian Church Safety Harbor, FL
Christmas decor/ shelter cove Hilton Head, SC
Connerton Community Assoc Land O' Lakes, Fl
City of Southlake TX
Artistry Designs Odessa FL
5th Street Public Market Eugene, OR Vitalia Port Saint Lucie, Fl
C and C Construction Co, Inc Goldsboro, NC
Capitol Theatre Clearwater, FL
City of Moore Haven FL
Sheraton Birmingham Hotel Birmingham, AL
Atlanta studio Atlanta, GA 30306
GO! EXPERIENCE DESIGN Atlanta, GA
Borealis Events, LLC Wilton, NH
Footprint Exhibits Renton WA
Lightborne Inc. Cincinnati, OH.
Revealing Truth Ministries Tampa, FL
The Crossing Quincy, IL
Nativity Catholic Church Brandon, FL
Biltmore Baptist Arden, NC
The Bridge Church Venice, FL
St Andrews Presbyterian Dunedin FL
Fellowship Church Grapevine TX
Grace Church of Humble TX
Lakewood Ranch Baptist Church Sarasota Fl
New Hope Church Manvel, TX
Northside Baptist Church Saint Petersburg, FL
The Shore Church Inc Sarasota, FL
New River Community Church Lake Wylie, SC
Southpoint Community Church Jacksonville, FL
Christ Church Fellowship Texas City, TX
Word of Life Church Flowood MS
Saint Pauls School Clearwater FL

Trade Shows
American Eagle Outfitters Trade Show
W. L. Gore & Associates, Inc. /Gore-Tex Trade Show
Snow Sports Industries of America Sia trade show 2006 Trade Show
Outdoor Retailer Winter Market 2006, in Salt Lake City 2006 - 2007 Trade Show
Daimler Trucks North America - Freightliner LLC , Western Star Trucks -Mid America Truck Show 2008 and Great American Trucking Show 20
Studio EEC 80
Tales of the Cocktail® New Orleans 2012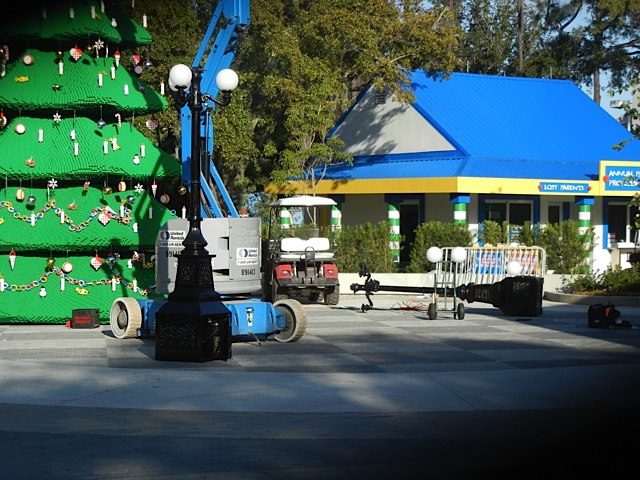 We are seen here installing our Magic Lamps Snow Machines at Legoland.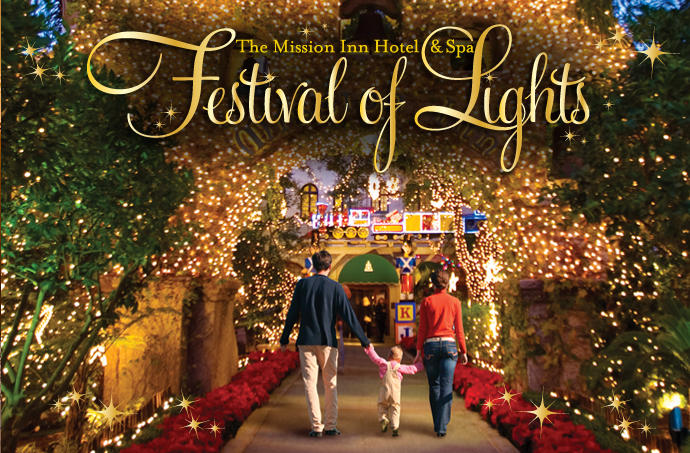 We helped Mission Inn being the # ONE in the nation for holiday lighting this year 2014.
Starting November 25th To Jan 8th 2012 Festival of Lights with live entertainment, seasonal touches throughout, including horse-drawn carriage rides, freshly fallen snow (snow fall supplied by Zigmont Magic FX) and special appearances by Santa Claus and his reindeer, Festival of Lights is a beloved Southern California tradition not to be missed.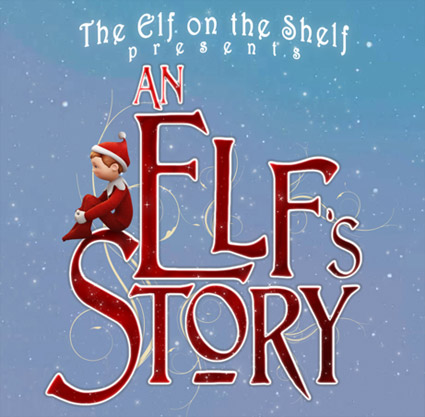 Thank you very much, the event turned out beautifully thanks to the adding ambience of your service, until next year....
Regards,
Byron Sakanari
Executive Director
Monarch Village
165 Pierce Street
Daly City. CA 94015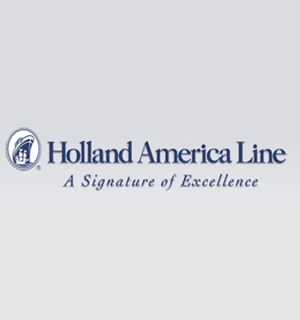 Our Repeat clients are our best advertising, "You Hit a Home run with our Snow Event after another snow company let us down", and "you did an outstanding job this year again." We recommend you all the time when people call and ask who did your snow. Josh Williams Director of Retail Marketing Atlantic Station Tree lighting TV simulcast 2007, Atlanta GA. -Jones Lang LaSalle Americas, Inc. 404-733-1221
"Was a great show, thank you for your patience". Henry Nickel - Metrolink Toy Train Event in Riverside, CA Riverside County Transportation,
951-787-7929
Zigmont Magic FX and SnowMasters snow effects help provide a one-of-a-kind magical adventure for The Wizarding World Of Harry Potter TM. Snow effects for the Orlando resort's special effect applications took into account mechanical integrity throughout pre-production and installation to include; aesthetics, technical feasibility, proper machine placement, movement, snow flake size configuration and budget.
Remember that snow-capped scene of Hogsmeade Village from the Universal Orlando's concept art for the Wizarding World of Harry Potter? Universal has hired a company that will help bring that rendering to life. Universal has signed a special-effects contract with SnowMasters Evaporative Snow Systems Inc Snowmasters (Orlando sentinel article) (Second newspaper Article) Universal has signed a special-effects contract with SnowMasters Evaporative Snow Systems Inc Snowmasters Universal has signed a special-effects contract with SnowMasters Evaporative Snow Systems Inc. Snowmasters hired Zigmont Magic FX Inc effectspecialist.com to oversee the project and he has designed the snow effects and setup the Functional Prototype as well as tested all snow machines effects for the new theme attraction. Now we will install the design alongside our
When looking for a Special effects company make sure they have the experience and knowledge that takes years in the special effects craft to develop like Zigmont Magic FX Inc with over 20 years in the business. We have a long list of reference and cliental. There are many companies that are fresh start up companies claiming to be top rated, number one, but in many cases they are really not even a special effects company, but just a machine rental company. We are a full service special effects company with experience with Snow (Disney, Sea World, Harry Potter Universal), Cryo (NHL), Flames (MLB), Pyrotechnics (KISS Pyro), Fireworks (NFL), Bubbles, Misting, Low Lying Cryo Fog , Ground Cover Snow (not just Snow Blankets or Snofoam), Confetti (Orange Bowl), Foam, Burning Signs. So do your homework on the company you're hiring. Make sure they are using Professional equipment and trained.
Checkout our You Tube Channel http://www.youtube.com/user/effectspecialist
Snow Clip Tampa City Tree Lighting 2008
Snow at Museum of Science & Industry/MOSI 2007 and 2008
Zigmont Magic FX was recently used by Walt Disney Special Effects Dept. as a technical consultant/ snow technician on board the Disney Cruise Ship " Wonder" and "Magic" to install and tweak the Snowmasters snow falling system in the Walt Disney Theatres. We made it snow over the entire audience in the theater.
Want Disney quality falling snow? Who will you trust to do you Snow? Call Zigmont Magic FX.
Fake snow machines will create millions of evaporative snow flakes falling in the air, using a snowmasters fake snow machine.
Yes that is Zigmont installing 24 snow machines on Disney Cruise lines for Disney Special Effects Dept 2007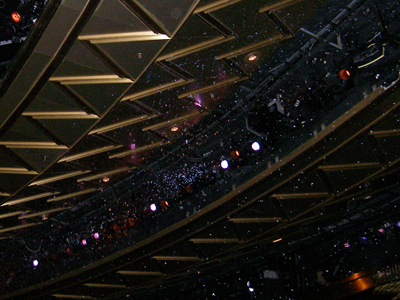 Who supplied falling snow at the Snow sports SIA trade show in Las Vegas and the Outdoor Retailer-Winter trade show in

Salt Lake City 2006, Zigmont Magic FX did. When snow has to look real, call Magic FX.
The T 1000 is a powerful little snow machine. Everything's been working great--people really enjoy the realism of the effect, and its a wonderful way to end our show. The Orlando Science Center.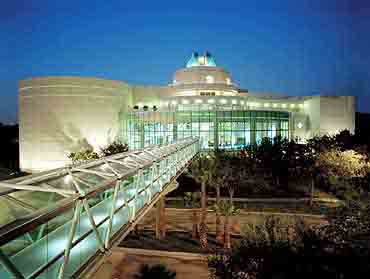 We provided snowfall for Major League Basebal Pittsburgh Pirates -Bradenton Marauders Christmas Snow In July 2012
We provided snowfall for Major League Baseball as we set up snow for The Cleveland Indians at Jacobs Field, photo below.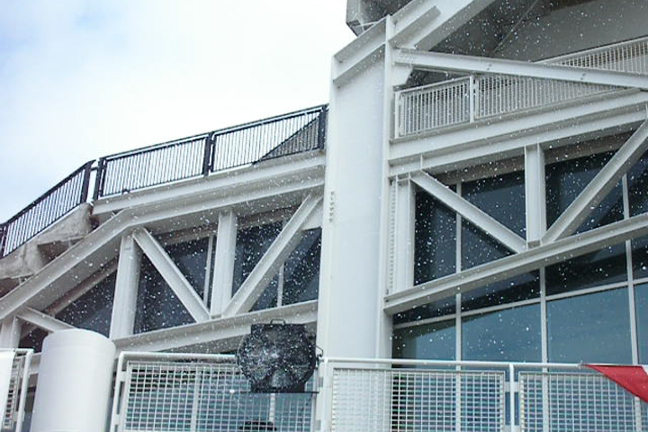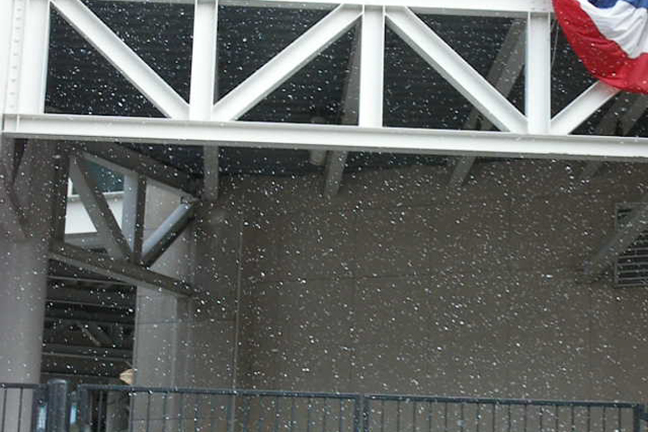 MBL Atlanta Braves

Christmas in July 2007- 2008- "Sleigh bells ring, the Braves are winning. In the plaza, snow is glistening. A beautiful site, tomahawk chopping all night, walking in a Christmas in July." Turner Field will be transformed into a Winter Wonderland with snow blowing provided by Magic FX, Christmas trees and holiday decor. Fans can also meet Santa in Fan Plaza before the game.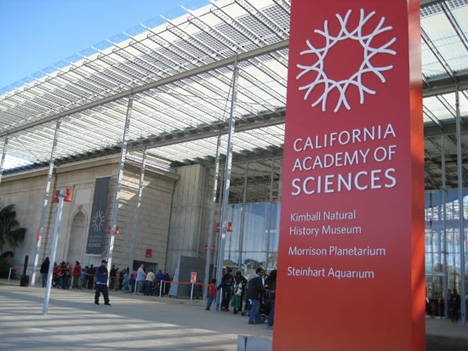 We worked with some of the biggest names and provided special effects for some of the biggest events in the country;
Disney World, Universal Studios, NASCAR Budweiser Shootout Champions... CSE... FOX TV... NBA- DL... NFL...MLB... Orange Bowl National Championship ABC TV... HSN...Warner Brothers ; Director Robert Zemeckis Polar Express Premiere... David A. Siegel Westgate Resorts... IBM Corporation.. Summer Bay Time Share Resorts.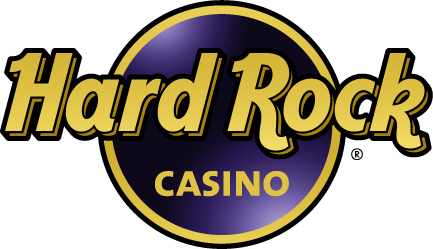 Summer Blizzard For the Hard Rock Casino las vegas Rehab Pool Party 2009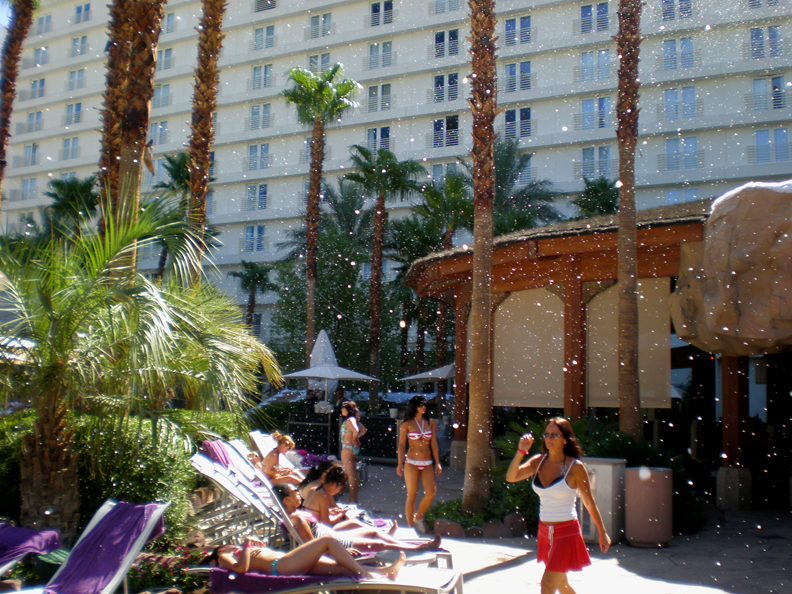 We provided a Blizzard in July for the Hard Rock Rehab Pool with 9 of our snow zone machines. That would be equal to 34machines from other sources. We ran snow 9 1/2 hours continuous with the on board cycle timers.
Snow Machines at Universal Studios Hard Rock
Ricky Skaggs Video with Snow Effect with our Snowmasters Snow Machines
Want snow winter scene through a window, watch the Ricky Skaggs video demo.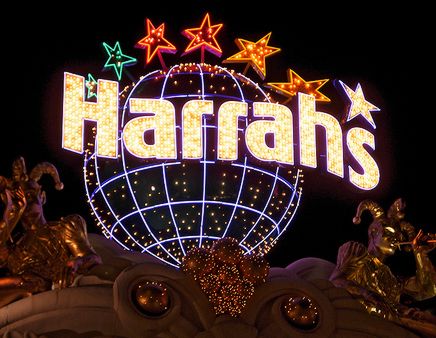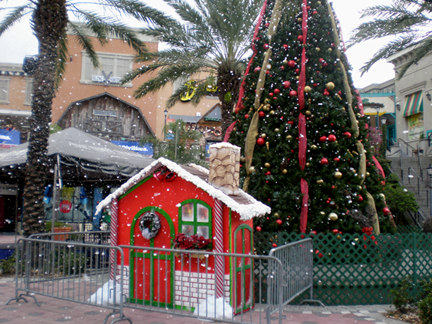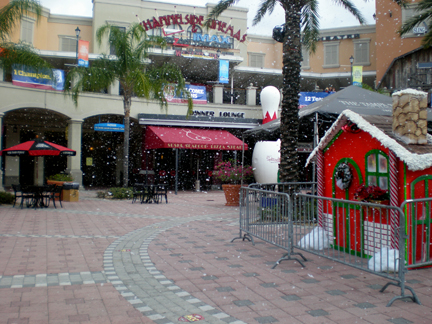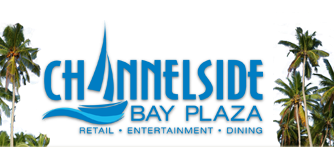 See our snow at Channelside Bay Plaza Tampa 2008
Show is filling the Plaza at Channelside Bay Plaza With Our T 1100 Snow Machines
Snow At Channelside Plaza Tampa Florida Video Demo
Night time Snow Falling Event At Channelside Plaza Tampa Florida Video Demo of 4 Snow Machines
A Second Version Of Night time Snow Falling Event At Channelside Plaza Tampa Florida Video Demo of 4 Snow Machines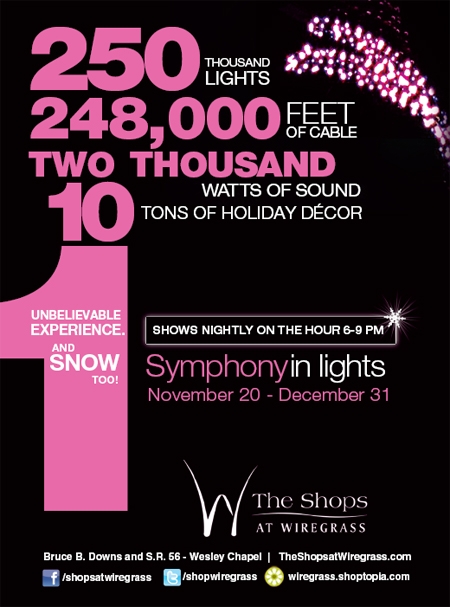 Working with and Servicing 12 Malls in 2009 Working with and Servicing 10 Malls in 2010
Snow is a rare occurrence in San Francisco; ice is even more sparse; even so, for the the 2010 Holiday Season, the Hyatt Regency is bringing both to the city by the bay. Reserve our Holiday's on Ice Package, and receive two adult and two children's passes to the Justin Herman Plaza skating rink along with discount shopping coupons for Embarcadero Center. To make your Holiday Experience even more spectacular, the Hyatt Lobby will experience real live snow, three times a day. Experience skating, shopping and a snow shower all at the Hyatt Regency; Its the best of the holiday season in San Francisco made just for you. http://sanfranciscoregency.hyatt.com/hyatt/hotels/offers/details.jsp?offerId=34611939&isBookable=true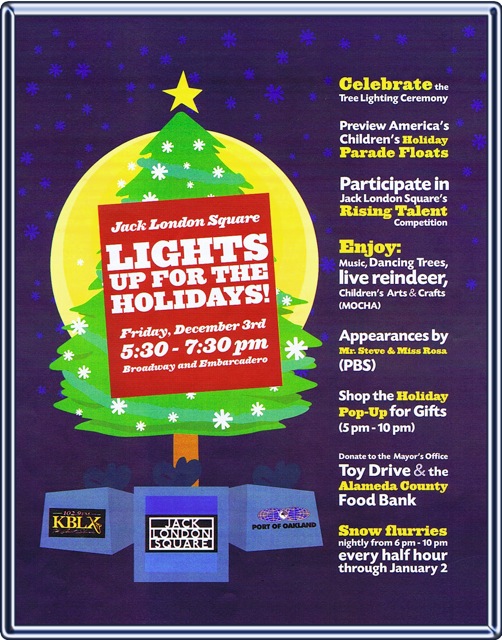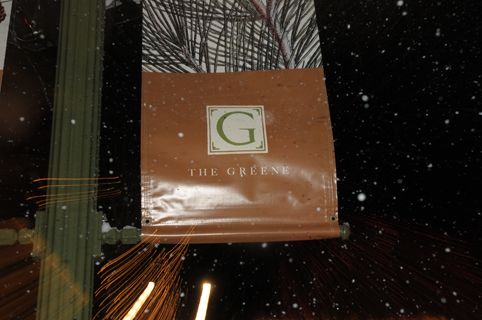 "The event went great and the snow machines were a huge hit". Kelli Kooken Marketing Director, The Greene.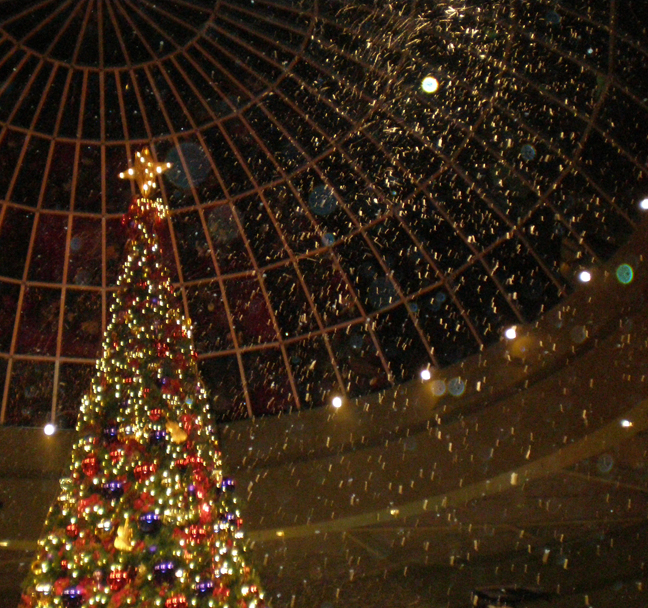 Wiregrass Commons Mall, Dothan, AL 2008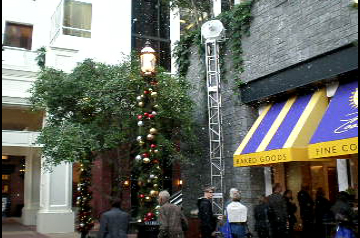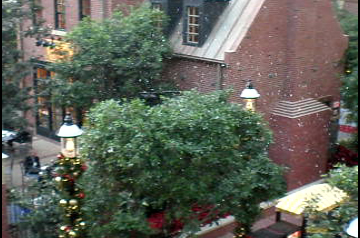 Video of the Gaylord National Harbor Resort Nightly Snow Flurries Event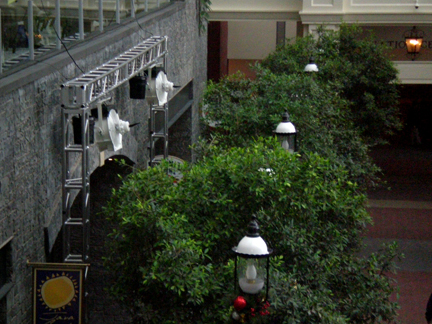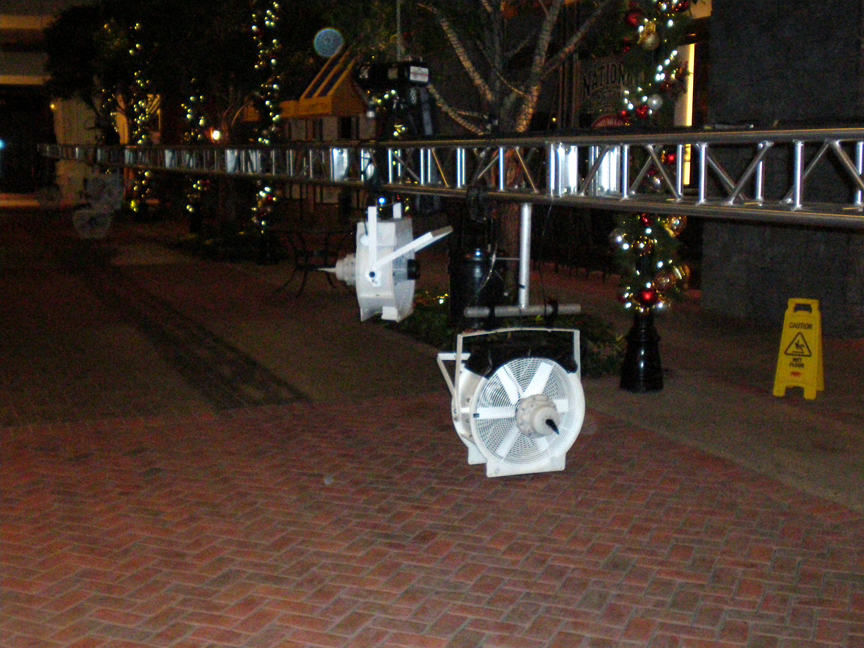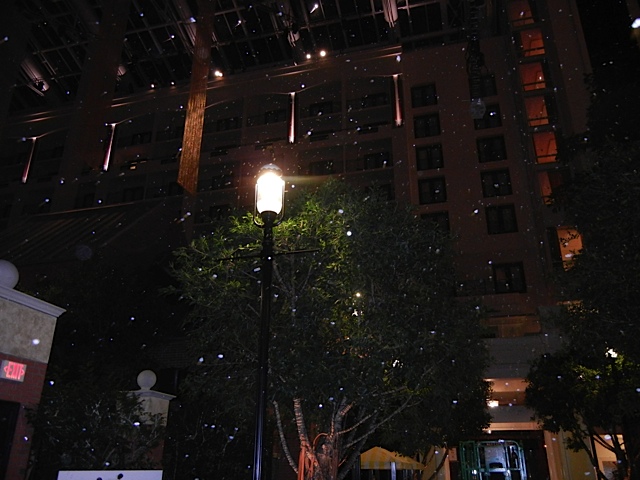 See our snow at the Gaylord National Harbor Resort Christmas on the Potomac Washington DC this season 2008 - 2009 - 2010- 2011. "The Snow fall is one of the most magical things, the Gaylord guests said, to be loving about the Christmas On The Potomac experience"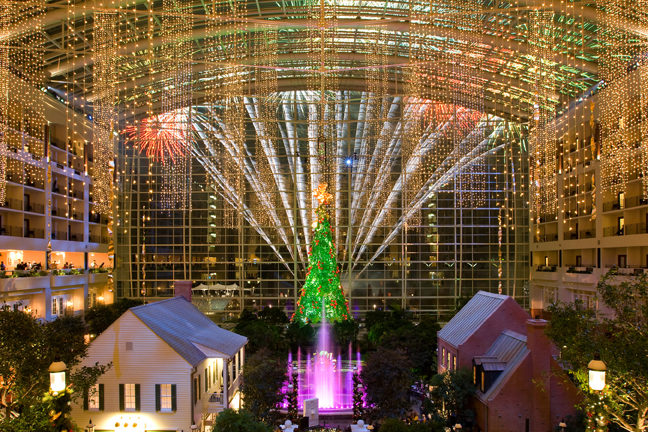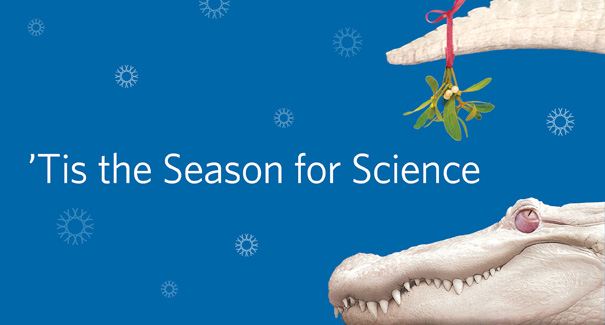 The Academy is celebrating the holiday season this year with reindeer, indoor snow flurries, and a suite of polar- and holiday-themed programs during 'Tis the Season for Science 2010
We have decided to extend the winter themed treatment in our museum through the end of February. The snow fall is incredibly popular. Scott C. Moran
Director of Exhibition Development
California Academy of Sciences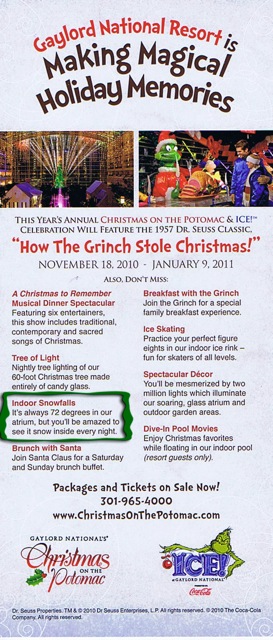 Hey Steve- "I can't tell you how happy I am that we decided to rent from you. Not only did you put my mind to ease by sending the snow machine that we rented before we expected, and not only did the machines work great- but the faces of people seeing the snow was just priceless. Thank you so much for everything. Neda Yazdanpanah Whole Foods Market
"Seriously…you have got this down! How long have you been doing this? You have not missed a beat….you have directions how to pack the box too? Awesome… Just awesome and I will be recommending you to all of our stores in Florida! I will attach your business card in the emails and send it out. "Neda Yazdanpanah Whole Foods Market Florida Region Jacksonville FL 32257 P 904-288-1100
Snow Predicted at the Hyatt Regency San Francisco EVERY Day (during the holidays)
Friday, Nov 19th, 2010 - 1:00p to 8:00p at Hyatt Regency San Francisco, San Francisco, CA

Complementing thousands of cascading lights and 45-foot tree, snow will fall three times a day in the Hyatt Regency's lobby, from November 19 through December 31 at 1pm, 6pm and 8pm every day. This is a brand new tradition for the hotel and will be one of the city's most celebrated holiday trademarks. The hotel is also host to an entire wish list of holiday season activities, including tree and interior lobby lighting ceremony at 7:00pm on November 19, breakfast with Santa and holiday meals.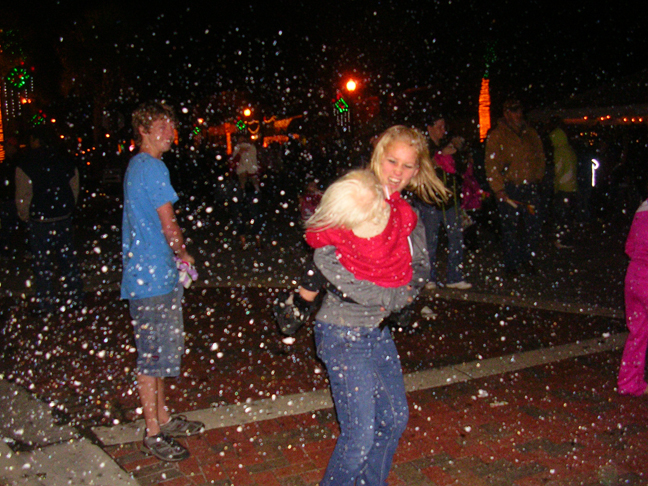 A snow event for
Tavistock Cup Golf Tournament at Isleworth 2009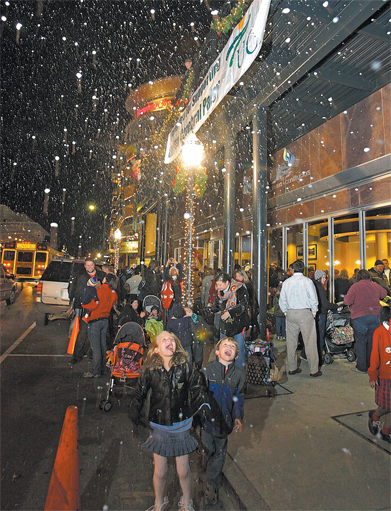 WINTERY WONDERLAND; Kids of all ages try to catch "snowflakes" falling Friday from the balconies of Hargrove engineering during the North Pole Stroll in downtown Mobile. Downtown businesses hosted the first-time event with carolers and other entertainers, a holiday market, train rides, snow falling from the balconies.
The event was a huge success…the machines performed exactly as promised! I've attached the front section of the newspaper with a great photo. Thanks for all your help. Carol Hunter, Director of Public Relations, Downtown Mobile Alliance, Mobile, AL 251-434-8498
Newspaper Front Page; Snow Machines at Downtown Mobile Alliance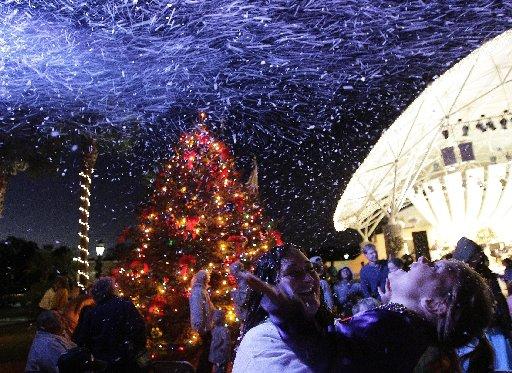 Cool temperatures Tuesday evening almost made the illusion of snow real for Marjorie Edwards, left, holding her four-year-old cousin Allyssa Ratliff, right, at Riverside Park in Bonita Springs as they played underneath a snow machine. Michel Fortier/Staff/naplesnews.com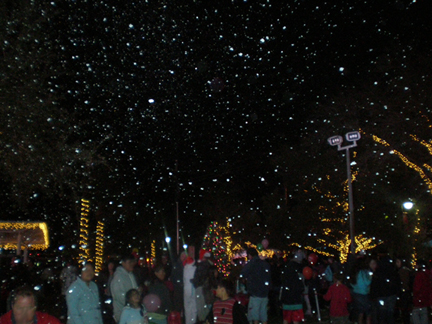 Riverside Park in Bonita Springs
At the Mid America Truck Show, the largest truck trade show in the world we provided snow around the brand new trucks for Daimler Trucks North America with an arctic theme. Along with the Falling Snow, there were ice cravers and snowbunnies.They had record crowds and the comments were;
"Awesome Snow" "Great Job,"The crowds really love the snow" John O'Shea Director of Field Services czarnowski.com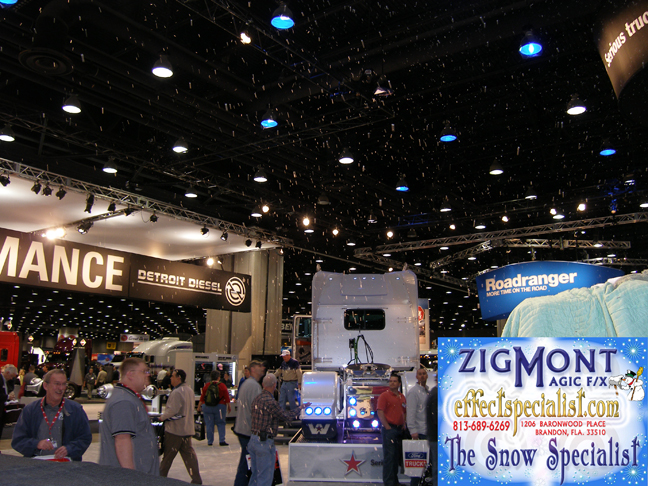 Zigmont Magic FX shines for Emirates Snow Spectacular
Houston will celebrate the season with the first snowfall at The Galleria Mall when Emirates Airline kicks off its Snow Spectacular with a Charity Skate on Friday, Dec. 14 at the Polar Ice Skating Center. Emirates Snow Spectacular will continue throughout the holidays (Dec. 14-16 2007 and Dec. 21-23) at the Polar Ice Skating Center with snow falls occurring for 10 minutes every hour.
Air Emirates Snow Spectacular News Article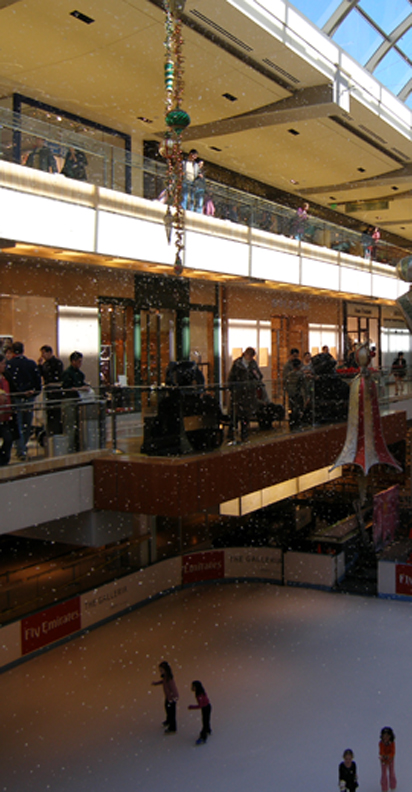 A parade of costumed characters: Polar the Bear, Freedom the Eagle, Merry Moose and BearBear frolicked into the park. There was even a live reindeer.
What better way to pull off an Alaskan theme than with a surprise snowstorm? "Real honest-to-goodness" snowflakes, manufactured for the gala, fell gently from the heavens onto to the snow-blanketed entryway. The only thing lacking was frigid weather for the Whitney Gala.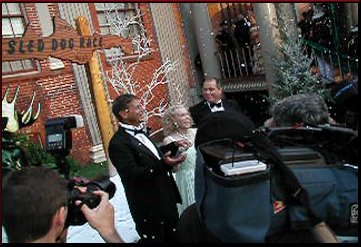 Thanks so much for a great job! You were terrific to work with, and the snow was fabulous!
Everyone is talking about the snow in Saratoga! We have got to do this again!!
Again, thank you for your professionalism and calming demeanor during a stressful event!!

Best, Geriann Fine Affairs,Inc.Saratoga Springs, NY 518-587-4648
=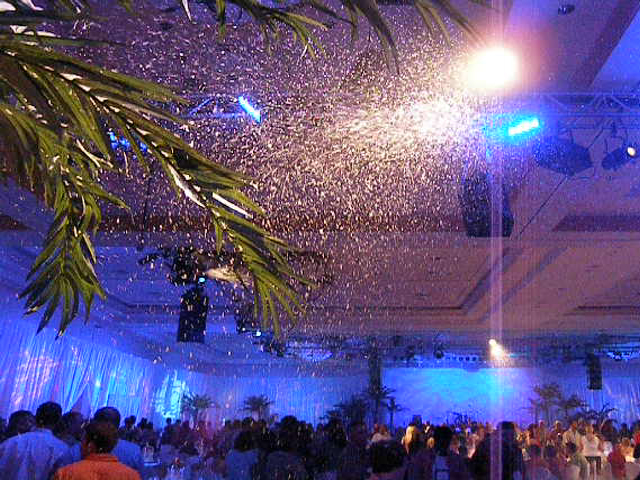 Comments and Reviews
Disney called in Magic FX when they needed snow on property for Warner Bro's Studios one day event and look what a famous Hollywood Director said of our work.
"The Best Indoor Snow I've ever seen, very beautiful!! I want to book them for a Dreamworks event."
Veteran Hollywood Film Director Robert Zemeckis-
(on our presentation of indoor falling snow at The "Polar Express" 2004 Premiere party at Disney's House Of Blues Orlando Florida)
Robert Zemeckis directed; Polar Express, Cast Away, Forest Gump, Contact, Death Becomes Her, What Lies Beneath, Back To The Future 1-2-3, Ghost Ship, Who Framed Roger Rabbit more...
*City of Tampa Holiday Tree Lighting Festival Downtown 2005 On Cable TV - "Very Impressive!"

*"Thank you again for your services! It was a great event and your snow machines made all the difference." Elizabeth Naert of Destination Services of Colorado

*Winter WonderJam Concert Metro Park Jacksonville Florida 2005 "Awesome Snow, You Really Added a Lot To The Show"
Snowing for Country Stars; Miranda Lambert - Van Zant - Montgomery Gentry

*The Block at Orange Mall, Orange CA 2005
"It's been a big hit here at the property, I'm going to try to do whatever I can to make sure I get you back next year" " Thanks again for a terrific job, I was very impressed with everything". Sam Carpenter, CMD
"The machines were fantastic! We'll be in contact about possibly booking you for next year, thanks again!"
Two T 5000 and Two T 1000 in doors
Chris Burns
JHI Ministry
Perimeter Church
"The demo went very well and everyone was impressed with the snow. We are renting your snow machines for our Nightly Snow Fall in our Outdoor Shopping Center"
A Pentagon Row outdoor shopping and upscale residential center, Arlington, VA 2009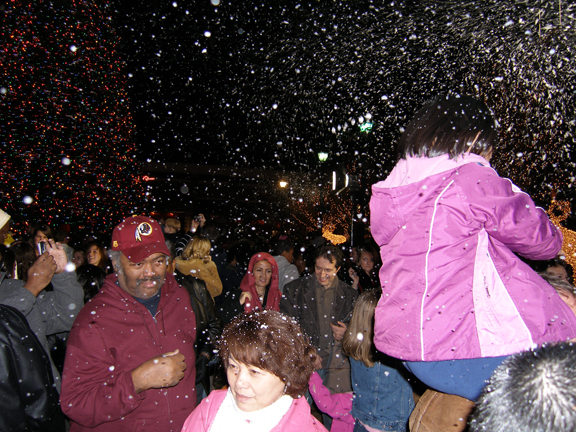 "Everything is going great with the snow machines they are all working wonderful. Thank you for everything." Heather Bordner Marketing Coordinator
"Your work is brilliant", the snow was the best. So glad we found you. Scott Higley Atlantic Station Tree lighting TV silmucast Altanta GA 2006 Director of Retail Marketing Atlantic Station 404-733-1221
The snow is working out great and we are getting crowds to see it! Scott Higley Atlantic Station
"You guys ROCK with your snow falling" Producer Laura Valente Pure Entertainment, Inc. forAtlantic Station Tree lighting TV silmucast Atlanta GA.
"The owners of Sherwood Mall Loved the Snow so much they want the Snow event times to be extended and add more days" Christa C. Trinchera Marketing Manager Sherwood Mall 2006

Disney World : Warner Brothers : Film Director Robert Zemeckis - Polar Express Preview : CFI/Westgate Resorts Orlando : Level2Design : Clear Channel Communications : NBA - DL - Florida Flames : Largo Florida Mall : Baystage Lighting : The Block Orange : City Of Tampa : Winter Wonder Jam Concert : Chevrolet Dealers Florida : The Mills Corporation : Fridays : JW Marriott Desert Ridge AZ :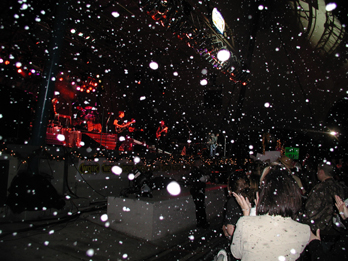 Snowing at a Concert for Country Star; Van Zant
Magic F/X is a trusted designer and leading provider large scale artificial snowfall events countrywide since 1996. Magic FX has supplied special effect falling snow in hundreds of shows in over a dozen states. We have produced snow (with lighting) in traveling theatrical productions, concerts, colleges, schools, malls and hotel ballrooms.
It's very difficult to assess identically priced snow displays from different sources. Although it is important to compare estimates of proposed material content and caliber of the equipment the sizes of the flakes and how good the snow will look, it is equally important to consider the proven track record and quality of the team that will provide the gear and the expertise along with the enthusiasm. We are a full service special effects company providing a full range of special effects for some of the biggest name events.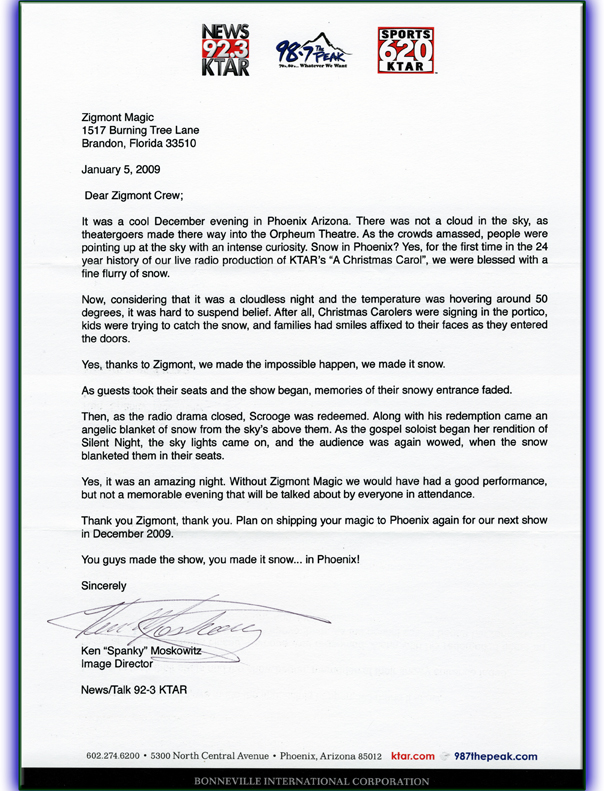 Our Snow Machineshas been at the following locations to drive traffic and enhance partons experience;

Magic F/X specializing shows, Fake snow shows, artificial snow machines for snowfall events - full service production of simulated realistic snow falling events and indoor blowing, snow machines, snow machine that produces snowfall simulation for theatrical and visual effects , snowmaker, snowmasters, snow maker, Snow Machine Generators.
snow machine, artificial snowflakes, snowflake, snow machine, snow making machine, snowmasters display, snow, making snow, snow manufacturer, snow products, snow system, magic fx snow system, artificial snow,flakes,snowflakes,fake snow, fake snowflakes, plastic snow, holiday window displays, theatrical snow machine, snow simulation, snowfall simulation, snow machine snow maker snow machine for indoor snow shows
Call Magic F/X 813.689.6269 Brandon Florida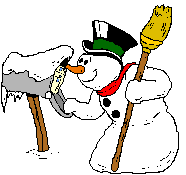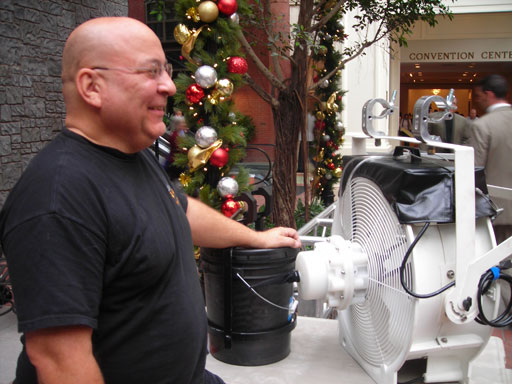 Yes that's me, Zigmont with a T 1500 at The Gaylord NationalRresort, having fun at what I love to do best... making snow happen around the country.
Please see side Menu for all Pages
Systems are Not Equal - Ever Wonder Why/Facts about Snow - SnowOption- Choices - Snow Clients
Effectspecialist.com provides snow machine rentals and Snow falling presentations with turn-key snow machine services We operate in North America United States we can service you in the follow cities with speedy services in;
Snowfall Events for Entertainment Venues and Shopping Malls Service in Alabama; Anniston, Birmingham, Dothan, Huntsville, Mobile, Montgomery, Tuscaloosa
High Range - High Volume Artificial or Fake Snow Flake Machines Service in Arizona; Flagstaff, Phoenix, Tucson, Yuma
Evaporative Snow Service in Arkansas; Eureka Springs, Fayetteville, Fort Smith, Jonesboro, Little Rock, Monroe
Snow machines from flurries to a beautiful full blown Snowstorm Blizzard Service in California; Anaheim, Antelope Valley, Antioch, Bakersfield, Burbank, Chico, Eureka, Fresno, Hollywood, Huntington Beach, Inland Empire, Lake Tahoe, Livermore Valley, Long Beach, Los Angeles, Medford, Monterey, Napa Valley, Oakland, Orange County, Palm Springs, Pasadena, Sacramento, San Diego, San Francisco, San Jose, Santa Barbara, Santa Monica, Temecula, Ventura County, Yuma
Theatrical Snow falling Service in Colorado: Aurora, Boulder, Colorado Springs, Denver, Fort Collins, Grand Junction, Vail,
Special effects Service in Connecticut, Danbury, Hartford, New Haven, Stamford
Fake snow machines Service in DC; District of Columbia
artificial snow Service in Delaware; Dover, Georgetown, Wilmington
special effect fake snow machines rentals Service in Florida; Boca Raton, Daytona, Florida Keys, Fort Lauderdale, Fort Myers, Fort Pierce, Gainesville, Jacksonville, Marco Island, Melbourne, Miami, Ocala, Orlando, Panama City, Pensacola, Sarasota, Tallahassee, Tampa Bay, West Palm Beach
snow machine rentals Service in Georgia; Albany Athens, Atlanta, Augusta, Columbus, Golden Isles, Macon, Savannah
outdoor snowfall machines Service in Hawaii; Hawaii Island, Honolulu, Kauai Island Lanaie Island, Maui, Molokai Island
foam machine rental Service for Idaho; Boise-Pocatello, Coeur D Alene, Idaho Falls, Lewiston, Sandpoint, Twin Falls
falling snow with foam bubbles Service in Illinois; Bloomington, Champaign, Chicago, Davenport, Evanston, Mt. Vernon, Oak Lawn, Peoria, Quincy, Rockford, Springfield, Wheaton
falling snow machine Service in Indiana; Evansville, Fort Wayne, Hammond, Indianapolis, Lafayette, South Bend, Terre Haute
Evaporating DRY Snow machines Service in Iowa ; Cedar Rapids, Davenport, Des Moines, Ottumwa, Quincy, Rochester, Sioux City
rent snow machines and sell new machines Service in Kansas ; Dodge City, Goodland, Great Bend, Kansas City Lawrence, Manhattan, Salina, Topeka, Wichita
America's Finest Snow Effect Events Service in Kentucky; Ashland, Bowling Green, Elizabethtown, Hopkinsville, Lexington, Louisville, Owensboro, Paducah
artificial simulated Snowfall FX Service in Louisiana ; Alexandria, Baton Rouge, Lafayette, Lake Charles, Monroe, New Orleans, Shreveport
snow inside a venue or outdoors rentals Service in Maine; Augusta, Bangor, Lewiston, Ogunquit, Portland, Presque Isle, York
artificial outdoor snow falling Service in Maryland; Annapolis, Baltimore, Columbia, Eastern Shore, Laurel, Montgomery County, Rockville, Salisbury, Southern,
Western
Magic FX Service in Massachusetts; Birkshire County, Boston, Cape Cod, Lowell, Springfield, Worcester, Service for Michigan , Ann Arbor, Detroit, Flint, Gaylord, Grand Rapids, Jackson, Kalamazoo, Lansing, Marquette, Port Huron, Saginaw, Saint Clair Shores, Sault Saint Marie, Traverse City, Tri-Cities, Warren,
party foam machines Service in Minnesota; Duluth, Mankato, Minneapolis, Moorhead, Rochester, St. Cloud, St. Paul, Twin Cities
simulating snow flakes Service in Mississippi; Biloxi, Greenwood, Hattiesburg, Jackson, Meridian,Service in Missouri . Clinton, Columbia, Jefferson City, Joplin
snow displays Kansas City; Ottumwa, Paducah, Quincy, Sedalia, Springfield, St. Joseph, St. Louis,
Snow making machines Service in Montana; , Billings, Bozeman, Butte, Glendive, Great Falls, Helena, Missoula
Snow falling events Service in California; Anaheim, Antelope Valley, Antioch, Bakersfield, Burbank, Chico, Eureka, Fresno, Hollywood, Huntington Beach, Inland Empire, Lake Tahoe, Livermore Valley Long Beach, Los Angeles, Medford, Monterey, Napa Valley, Oakland, Orange County, Palm Springs, Pasadena, Sacramento, San Diego, San Francisco,
San Jose, Santa Barbara, Santa Monica, Temecula, Ventura County, Yuma
Fake snow machines Service in Nebraska ; Beatrice, Cheyenne, Freemont, Grand Island, Lexington, Lincoln, Norfolk, North Platte, Ogallala, Omaha, ScottsBluff
special effect snow falling Service in Nevada; Lake Tahoe Las Vegas, Reno
Fake snow Service in New Hampshire; Concord Dartmouth, Lakes Region, Manchester, Monadnock Region, North Woods, Seacoast Region, Southern, White Mountains
snowmaster snow machines Service in New Jersey; Atlantic City, Bayonne, Belmar, Bloomfield, Camden, Carteret, Hackensack, Hoboken, Jersey City, Montclair, New Brunswick, Newark, Old Bridge, Paramus, Point Pleasant Seaside Heights, Secaucus, Trenton, Wildwood
FX Snow ,Service in New Mexico Albuquerque, Santa Fe
special effect artificial snow Service in New York; Albany, Binghamton, Brooklyn, Buffalo, Burlington, Elmira, Hudson Valley, Long Island-Nassau County, Long Island-Suffolk County, Long Island-The Hamptons, Manhattan New York City, NY City, Oneonta, Queens, Rochester, Rockland, Staten Island, Syracuse, Utica, Watertown, Westchester,Service in North Carolina
Charlotte Durham, Fayetteville, Greensboro Greenville, Raleigh, Rockymount, Western, Wilmington, Winston Salem
special effects snow falling Service in North Dakota; Bismarck Dickinson, Fargo, Grand Forks, Jamestown, Minot, Williston
artificial snow falling events Service in Ohio; Akron Cincinnati, Cleveland Columbus Dayton Lima, Toledo, Wheeling, Youngstown, Zanesville
falling snow events Service in Oklahoma; Oklahoma City, Tulsa, Wichita Falls
snow falling FX machines Service in Oregon; Bend, Eugene, Klamath Falls, Medford, Portland, Salem,Service in
Special effect rentals Pennsylvania , Allentown, Erie, Harrisburg, Johnstown, Philadelphia, Pittsburgh, Poconos, State College, Wilkes Barre, York
snow shows Service in Rhode Island; Newport, Providence
snow displays Services in South Carolina ;artificial indoor snow Charleston, Columbia, Florence, Greenville, Hilton Head, Myrtle Beach, Rock Hill
Foam machine Service in South Dakota; Rapid City, Sioux City, Sioux Falls
snowmaster snow machines Service in Tennessee; Chattanooga, Jackson, Knoxville, Memphis, Nashville, Tri Cities
artificial simulated Snowfall FX Service in Texas ; Abilene, Amarillo, Austin, Bay City, Beaumont, Corpus Christi, Dallas, El Paso, Fort Worth, Galveston, Harlingen, Houston, Laredo, Lubbock, Odessa, San Angelo, San Antonio, Texarkana, Tyler, Victoria, Waco, Wichita Falls
artificial indoor snow Service in Utah; Provo, Salt Lake City
indoor snowfall machines Service in Vermont; Burlington, Manchester, Middlebury
simulated snow flakes Service in Virginia; Charlottesville, Fairfax, Fredericksburg, Hampton, Harrisonburg, Manassas, Norfolk, Northern, Richmond, Roanoke, Vienna
special effect snow Service in Washington; Olympia, Seattle, Spokane, Tacoma, Vancouver, Wenatchee, Yakima
fake snow machines Service in West Virginia; Beckley, Charleston, Clarksburg, Huntington, Parkersburg, Wheeling
artificial snowfall events Service in Wisconsin; Appleton, Ashland, Eau Claire, Green Bay, Janesville, Madison, Milwaukee, Oshkosh, Prairie du Chien, Racine, Rhinelander, Superior, Waukesha, Wausau
Theatrical Snow Service in Wyoming; Casper, Cheyenne, Gillette, Jackson Hole, Rock Springs
*Snowmasters invented the snow machine and holds the patents and licenses all Snow Machines Brands